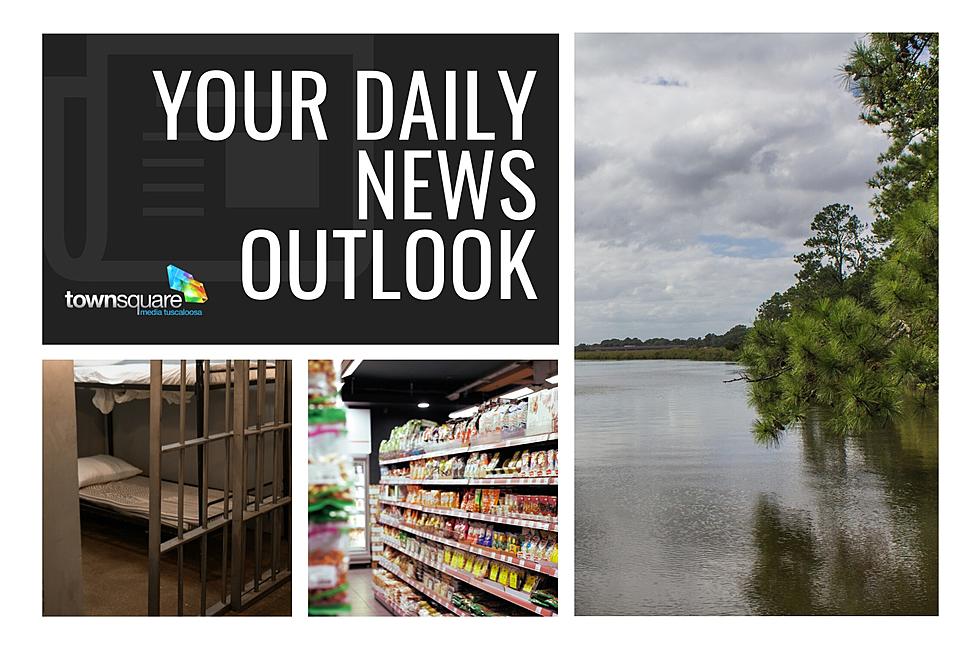 West Alabama's Wednesday News Digest
Canva
All that is left to make legislation named after slain Bibb County Sheriff's Deputy Brad Johnson law is for Gov. Ivey to sign it.
On a 79-24 vote, the Alabama House approved the senate passed bill that reduces the amount of time inmates can cut off their prison sentence through good behavior, or "good time." Alabama AG Steve Marshall watched the final vote and told reporters the law is not punishing anyone.
Deputy Johnson was killed and Deputy Chris Poole wounded by an inmate with a violent history who had been released after serving four years of a 10-year sentence for theft.
--
Alabama is one of only three states that tax groceries at the same rate as other purchases and a rally at the state house has backed a bill that would phase out the state's 4% sales tax on food.
Alabama Arise President Kathy Vincent told the crowd the average Alabama family pays $600 a year in grocery taxes.
A poll by the State GOP found the majority of Alabamians back removing the tax.
--
Tuscaloosa's Grace Presbyterian Church has begun construction on a new, market-style food pantry that will seriously expand its ability to combat hunger in the area.
When it opens in early fall, the new food pantry will allow clients in need to select their own food as they would in a store from aisles stocked with donated food.
--
Former VP Mike Pence has been ordered by a judge to testify in the January 6 Capitol riot court case about involvement of his former boss Donald Trump.
During an appearance on the UA campus last night, he told reporters he doesn't have a problem with it. Trump attorneys, claim executive privilege and are attempting to block Pence's testimony.
--
The State of Alabama regularly publishes a list of waterways and fish that could be contaminated. But Alabama Riverkeeper is backing the Safe and Healthy Outdoor Recreation Act that will require those advisories to be posted on site.
Abby Brown was lobbying for the bill to safeguard consumers at the state house Tuesday. Brown says multiple industries pollute Alabama's waterways, creating a real problem for families consuming fish as their key source of protein.
Top Stories from the Tuscaloosa Thread (4/3 - 4/10)
13 of the Top Stories published by the Tuscaloosa Thread during the week of April 3rd, 2023.
29 Tuscaloosa Restaurants and Retailers Opened or Announced This Year
2022 has been exciting for residents of and visitors to the Tuscaloosa area as dozens of new restaurants and retailers either opened new spaces here or announced plans to do so soon. As the year winds down, here's a look back at all the new spaces the Druid City can enjoy in 2023!