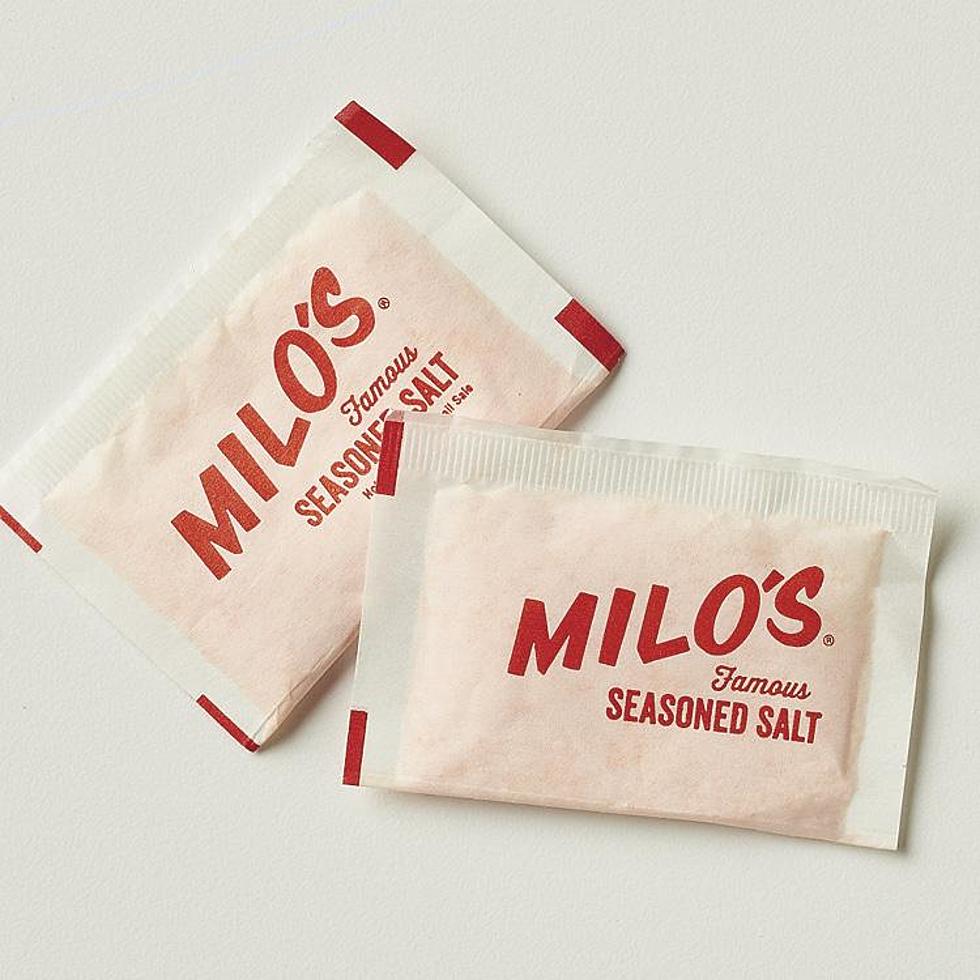 Staying Saucy and Salty is Difficult, Milo's Can Help
Photo courtesy of shop.miloshamburgers.com
It's no secret that one of my favorite places to grab food during the week is from Milo's. And it's for good reason as it's an exclusive taste to Alabama. With only one in Tuscaloosa, and it being relatively close to the station, it's always in consideration for lunch. But recently I discovered that Milo's also sells other items besides food.
They also merch such as shirts and hats. And something that's a bit unexpected but absolutely worth the 5 dollars.
Yes this is indeed a real thing, and yes I might buy these to just keep around the station when in case anybody needs seasoning for fries. The price is what really strikes me as fantastic though. You can 25 of the salty little packets for 5 bucks. The averages out as 5 packets for every dollar, and more importantly, you can grab 100 packets for 20 dollars.
Now that's a steal honestly. But I imagine that these little packets of seasoning will sell out quickly as soon as they are stocked, because at the time of writing this they are indeed sold out.
This makes me wonder though, will they do us the ultimate solid and sell Milo's sauce in stores or online? Because Milo's sauce in undefeated folks, let's be real here. Actually, could they also just sell all the sauces online? Double O sauce anytime, anywhere would be clutch too.
Suffice to say, whenever these little seasoning packets are available, it might be best to grab some before they disappear, but you'll have to beat me to get them!
West Alabama Restaurants That Should Be Franchised Nationwide
Top 10 Places to Cure the Munchies in Tuscaloosa
Hey, man--feeling hungry? Check out our list of the ten best places to cure the munchies in Tuscaloosa.
6 Tuscaloosa Restaurants We Miss Desperately
21 Tuscaloosa Spots to Visit in 2021