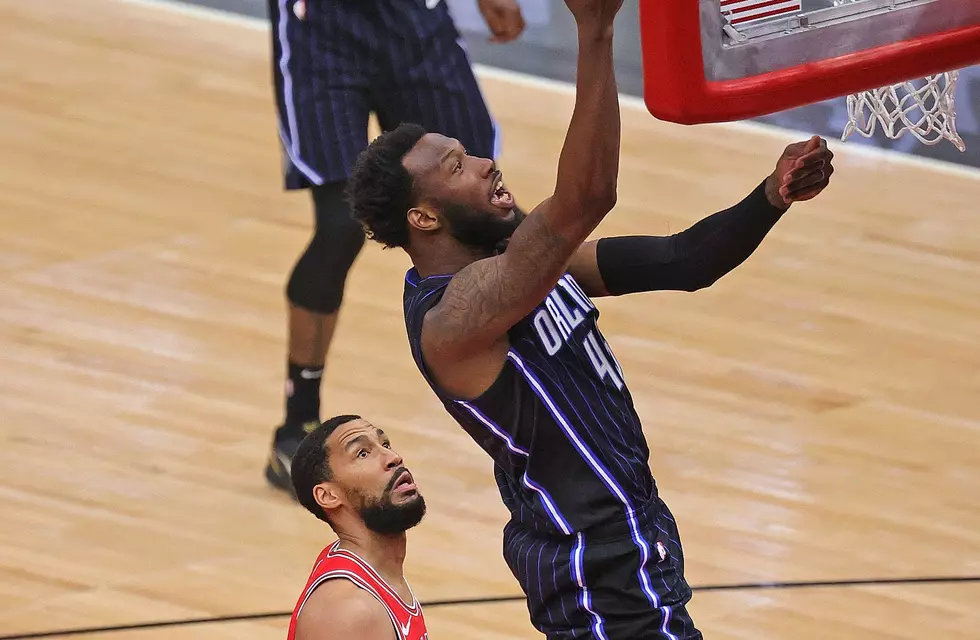 Donta Hall Shines In Magic Debut
Getty Images
Former Alabama basketball star Donta Hall, took on a new challenge Wednesday night as he made his debut for the Orlando Magic. Hall signed a 10-day contract on April 13. This is now his third appearance on an NBA roster after first playing for the Brooklyn Nets and the Toronto Raptors. Hall finished his debut with seven points, nine rebounds, two assists, two blocks and one steal.
Hall averaged 10.2 points, 8.3 rebounds, and 2.1 blocks a game for the G League 905 Raptors. He made a huge impact with the Magic on Wednesday as he just played 17 minutes. He had so many stats for each category, that Orlando Magic fans seem to be pleasantly surprised. Who wouldn't be happy with seven points and nine rebounds in limited action for a guy coming from the G League on a 10-day contract?
Hall will be a player that hangs around the NBA for a long time, simply due to the fact he plays great rim protecting defense. The league always is looking to add depth in the front-court so that they can have multiple guys shot block and take up fouls. Hall seems like a perfect fit for the Magic right now, as they are currently re-building their roster after trading away Aaron Gordon.
The former Alabama big may not wind up on the Magic permanently, but his strong debut gives him a chance at landing a contract longer than 10 days. He provides tremendous length and can run with the faster bigs around the league.