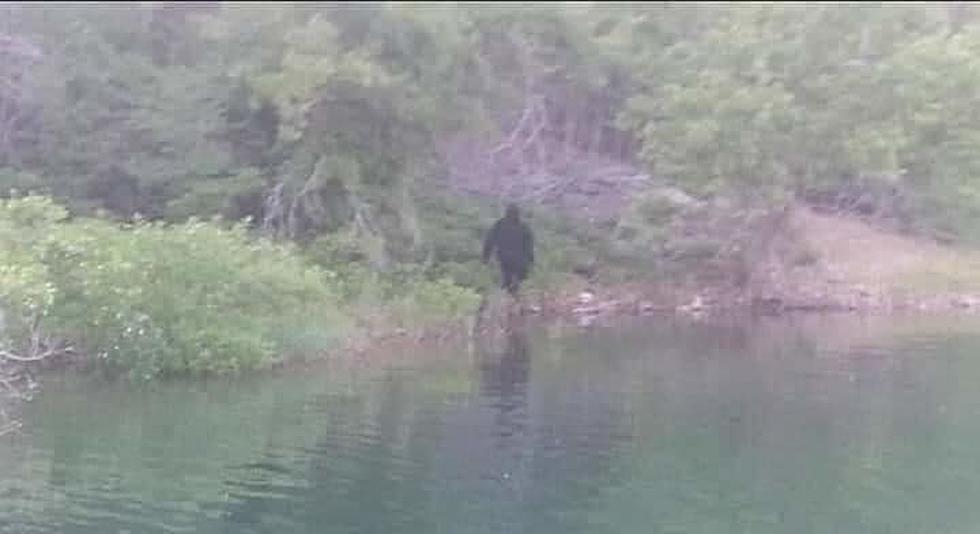 West Alabama Couple Scared By Bizarre Creature In Woods
kenny walker
Did you know that Alabama, along with Georgia, are the top states for "Bigfoot" sightings?
An Alabama newspaper, the Geneva Reaper, reportedly put a photo of "Bigfoot" on their front page years ago.
It's hard to find a copy, I have tried multiple times, but I've heard from many who claim it did happen.
Last week, when the weather was a bit nicer, Megan and Jason Williams, from Chipley, Florida were camping near Payne Lake Oakmulgee Wildlife Management in Hale County.
The couple has been camping many times according to Melissa, "We know what we're doing but this freaked us out really really bad."
Well, it would freak me out as well.
The first night after they set up camp, they stayed up later than planned. Around 2 a.m., they heard some very strange sounds coming from the woods and darkness.
The sounds didn't last very long but the following night, the sounds were louder and more disturbing. They recorded the sound on a smartphone. You are about to hear what they recorded, twice, and decide for yourself what you are hearing.
I know bobcats can scream and make sounds that "freak" people out. I do not believe that is a bobcat.
The second night was louder and more prolonged.
Here is the audio from the next night, with the very end slowed down for a different perspective.
That is just weird. Is it hurt? Is it some kind of mating call?
What is that sound coming from? Better yet, what creature is making that sound?
Tap the app below with your thoughts or comments.
LOOK: Here are the states where you are most likely to hit an animal
Hitting an animal while driving is a frightening experience, and this list ranks all 50 states in order of the likelihood of such incidents happening, in addition to providing tips on how to avoid them.
Gallery Credit: Dom DiFurio & Jacob Osborn
WOOF: These are the most popular dog breeds in America
Gallery Credit: Sabienna Bowman
LOOK: 20 American foods that raise eyebrows outside of the US
Stac



ker
compiled a list of 20 unusual and uniquely American foods that might raise eyebrows outside the U.S.
Gallery Credit: Charlotte Barnett