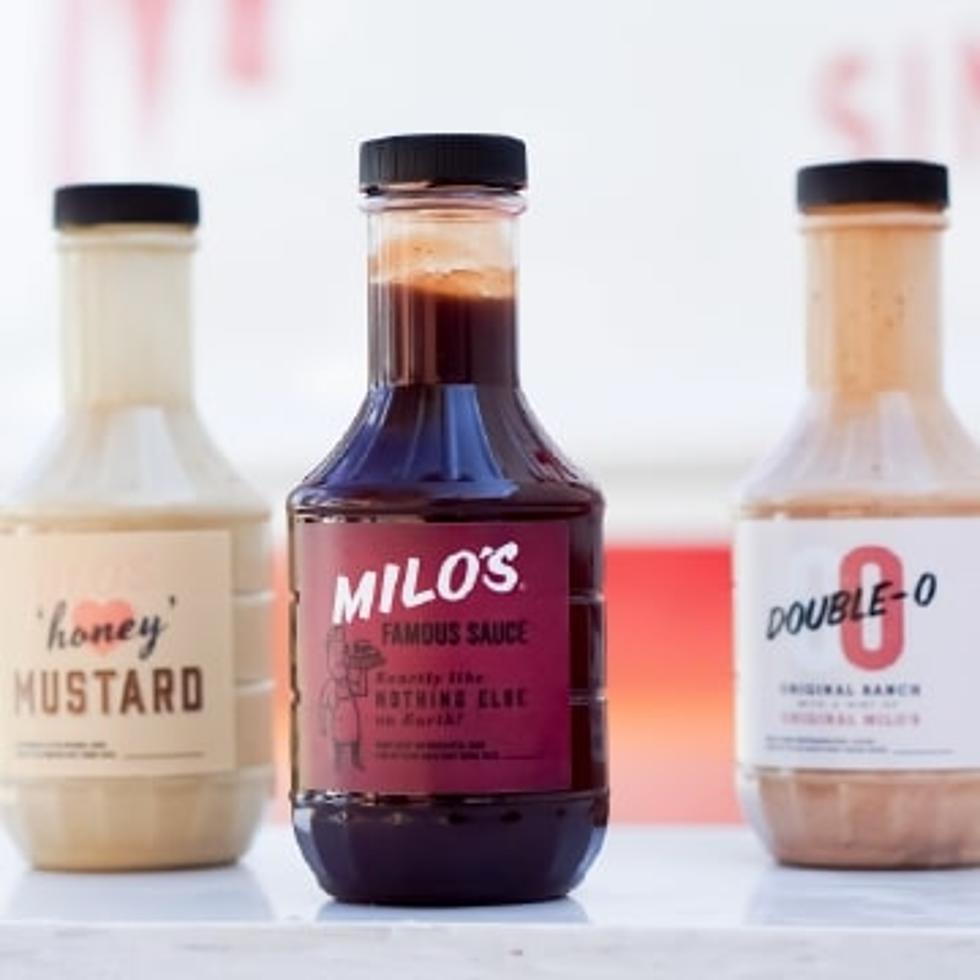 Always Stay Saucy in Tuscaloosa, Alabama: Milo's Sauces for Sale
Photo courtesy of shop.miloshamburgers.com
We've talked about Milo's selling their exclusive food items in the past. Mainly how they were, and still are, selling fry seasoning packets. But now things have gotten oh so much better.
Yes, our friends at Milo's have outdone themselves this time. Milo's sauces themselves are now available to the public.
Finally, I can take Milo's sauce home and pair it with anything and not get weird looks in public. That or Double O sauce. And honey mustard is also available as well.
The sauces themselves can either be bought in-store or ordered online. And a portion of the sales is going to a great cause as well.
Part of the sales will go to Better Basics, an organization that helps elementary and middle schools improve reading, arts, tech, math, and other programs. Milo's deserves a huge shoutout as well.
Anytime you can sell great food items for a great cause is always commendable in my opinion.
This also makes me wonder what else Milo's could sell to take home. They already sell Milo's tea in stores. And the fry seasoning packets are something I still need to buy for myself.
Obviously, they should sell their other sauces. I would love to take home some Boom Boom Sauce.
Maybe they sell a way to make their Milo's shakes at home? I know at least one of my coworkers would probably like to make chocolate shakes anytime.
And I almost forgot, if you want to order sauces, click here. Get them while you can, however!
West Alabama Restaurants That Should Be Franchised Nationwide
Top 10 Places to Cure the Munchies in Tuscaloosa
Hey, man--feeling hungry? Check out our list of the ten best places to cure the munchies in Tuscaloosa.
6 Tuscaloosa Restaurants We Miss Desperately
You'll Only Find These Dating Red Flags in Tuscaloosa, Alabama