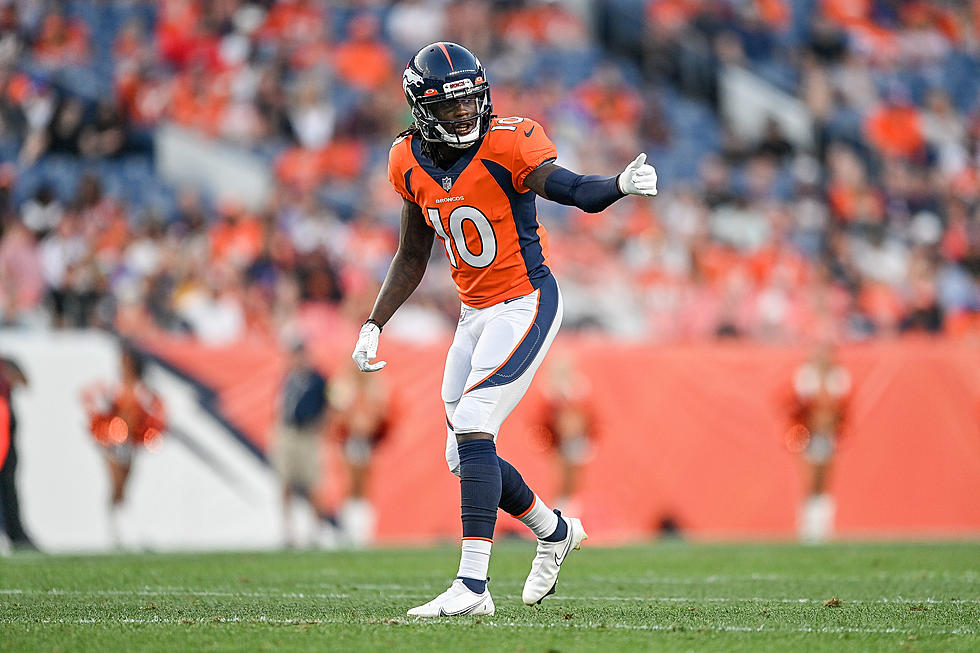 Jerry Jeudy Reportedly Injured at OTAs
Getty Images
Denver Broncos wide receiver Jerry Jeudy left the field during organized team activities on Monday after reportedly injuring his groin. Jeudy was removed from the practice field by the team as a precautionary measure, but was seen limping around in sweats and looking "somewhat upset."
NFL Network's James Palmer observed the injury and was the first to report it.
Head Coach Nathaniel Hackett spoke to the media after practice, saying, "We want to be as careful as we possibly can and make sure everybody's good."
The former Crimson Tide wide receiver missed seven games last season after suffering a high ankle sprain in the third quarter of the season opener and failed to score a touchdown in the 10 games he did play in. Groin injuries can linger and severely hamper a wide receiver's speed and agility throughout the course of a season, so it makes sense that Jeudy would be frustrated by suffering this injury leading up to his first season with Russell Wilson at quarterback.
Jeudy played for Alabama from 2017-2019, putting up 2,742 yards and 26 touchdowns through three seasons. He was a five star recruit coming out of Deerfield Beach, Florida and one of the original members of the "Ryde-Outs." He was a member of the 2017 national championship team, the 2018 Biletnikoff Award winner, and a 2018 consensus All-American.
Iconic Photos From Alabama's 18 National Championships
Claimed or recognized, no FBS football program has more national championships than the Tide. Look back on all 18 titles in Alabama history with these photos.
You'll Only Find These Dating Red Flags in Tuscaloosa, Alabama
Hartselle, Alabama Perfect Cottage Hideaway
Need to escape from it all? This perfect cottage hideaway is a perfect getaway right here in Alabama.