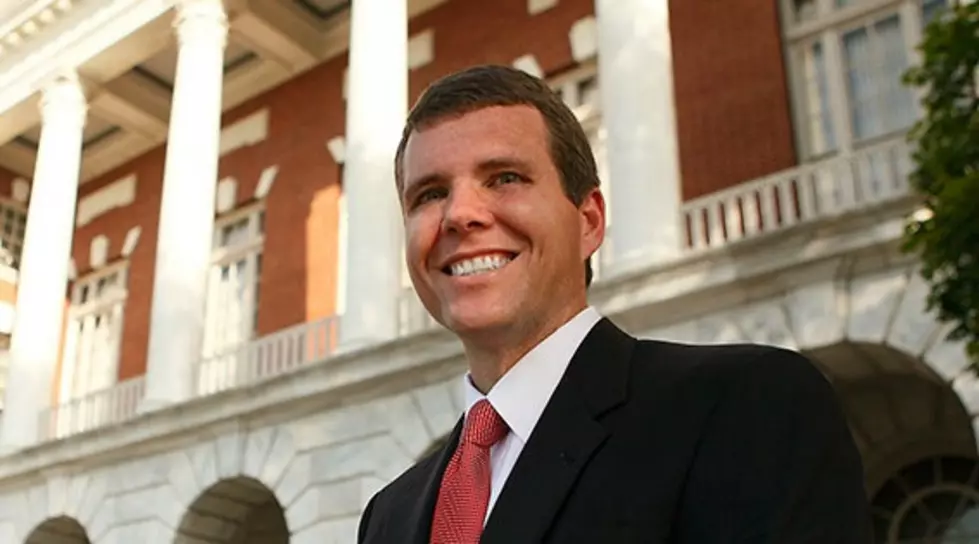 Is Tuscaloosa Mayor Walt Maddox Considering Running for Alabama Governor?
Mayor Walt Maddox/City of Tuscaloosa
Tuscaloosa Mayor Walt Maddox has been serving the Druid City since 2005, and now he may be considering a run for the Governor's Mansion.
Mayor Maddox joined The Steve Shannon Morning Show today to promote the upcoming Mayor's Cup 5K and 10K at Government Plaza downtown. We spoke with Mayor Maddox about the race and how it benefits the Tuscaloosa Pre-K initiative; we also asked the Mayor how he's been since breaking his leg earlier this month.
Steve Shannon asked Mayor Maddox if he'd consider running for the State of Alabama's highest office in 2018, and his answer was surprising... he didn't say no!
Mayor Maddox said he'd need to think about how his running for Governor would affect his family and if he would be able to run a successful campaign.
We'll know more in the days to come, but we do know now that we'd love to see Mayor Maddox in the Governor's Mansion!
Listen to what the mayor said in the video below.