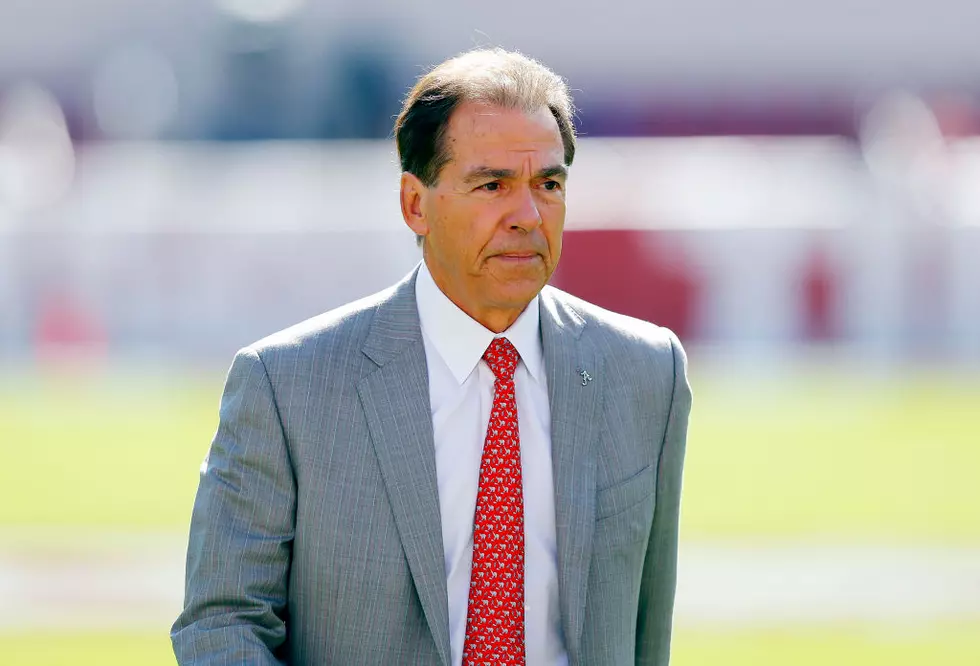 Coach Saban And The Speech Everyone's Talking About
Getty Images
Alabama Head Coach Nick Saban often says things that get plenty of attention.
In this case, it might be one of the best speeches the GOAT has given.
Coach Saban even had a few words about former Crimson Tide star wideout, Henry Ruggs III.
If you haven't seen it yet, here it is.

I'm sure Henry Ruggs III wishes he would have paid more attention to Coach Saban and his speeches during his time at Alabama.
Every player in the 2022 recruiting class needs to listen and listen again to those words.
What a promising, long, successful career Henry Ruggs III had in front of him, all flushed down the toilet in a flash.
That's all it takes to throw a career...or life, away.
LEADERSHIP.
Thanks Coach.
2022 Alabama Crimson Tide Career Record Book
With another season in the books, new Crimson Tide legends have writ their names in Crimson Flame. This is the 2022 Alabama Crimson Tide Record Book.
Iconic Photos From Alabama's 18 National Championships
Claimed or recognized, no FBS football program has more national championships than the Tide. Look back on all 18 titles in Alabama history with these photos.
Starting Alabama Quarterbacks Under Nick Saban
Here is every quarterback that has started for the Crimson Tide under Nick Saban.