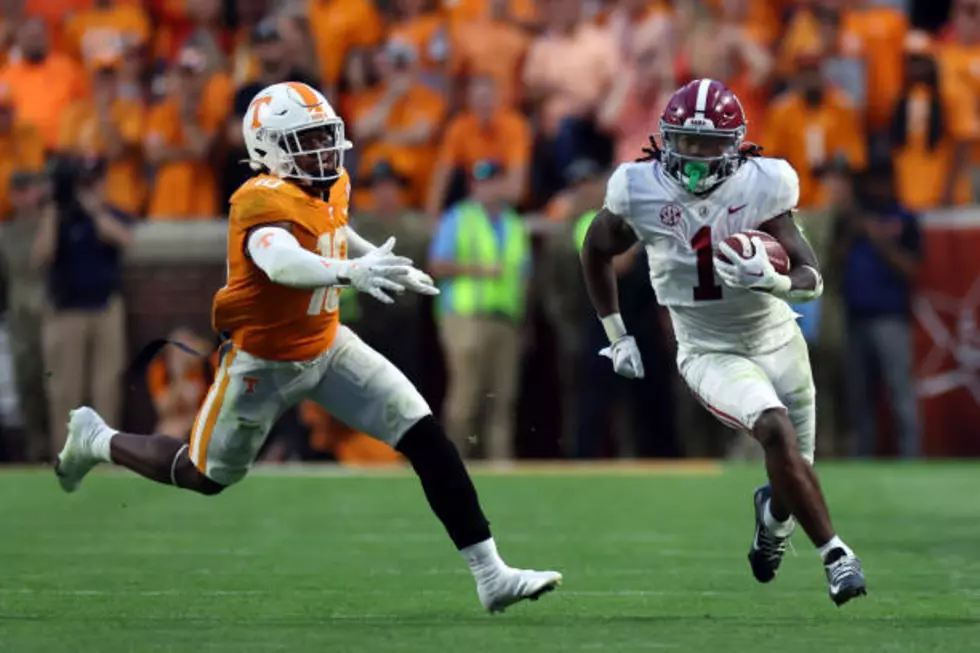 You Probably Weren't as Upset About Bama's Loss as This Guy
Getty Images
Alabama fans around the world were crushed after being on the losing end of a game winning field goal for the second time in as many seasons, this time to a Tennessee team that hadn't beat the Tide in 15 years.
Much ado has been made about Tennessee fans not knowing how to handle a big victory. They threw drinks on wheelchair bound Alabama legend Kerry Goode, stormed the field and got in the faces of players, and tore down the goalposts.
However, it's probably fair to say that Alabama fans don't know how to handle a loss very well. Many fans have spent their free time dissecting every minute detail of the officiation of the game since the final whistle blew because they simply cannot accept the fact that Tennessee played a better football game than Alabama did. There are even conspiracy theories floating around that the refs were on the Vols side simply due to a hand gesture from the head ref following a Tennessee touchdown.
Some fans have taken things a touch further.
Take one Rick Franks, Jr. of Florence, Ala. for example. Per WAFF 48, when the game concluded, he and a neighbor got into a heated verbal argument about it. To Franks' credit, he removed himself from the situation and went home.
Less to his credit, he was arrested because upon returning to his house, he grabbed his shotgun and shot at the neighbor's house.
Fortunately, the only damage was to the house. None of its occupants were harmed in any way.
Franks was released on a $30,000 bond later.
LOOK: Pictures From the Last 15 Years of Wins Over Tennessee
A series of photos from 13 of the last 15 wins in a row Alabama has had over Tennessee.
Northridge vs Hueytown
A collection of photos from the game between Northridge and Hueytown on 10/14/22