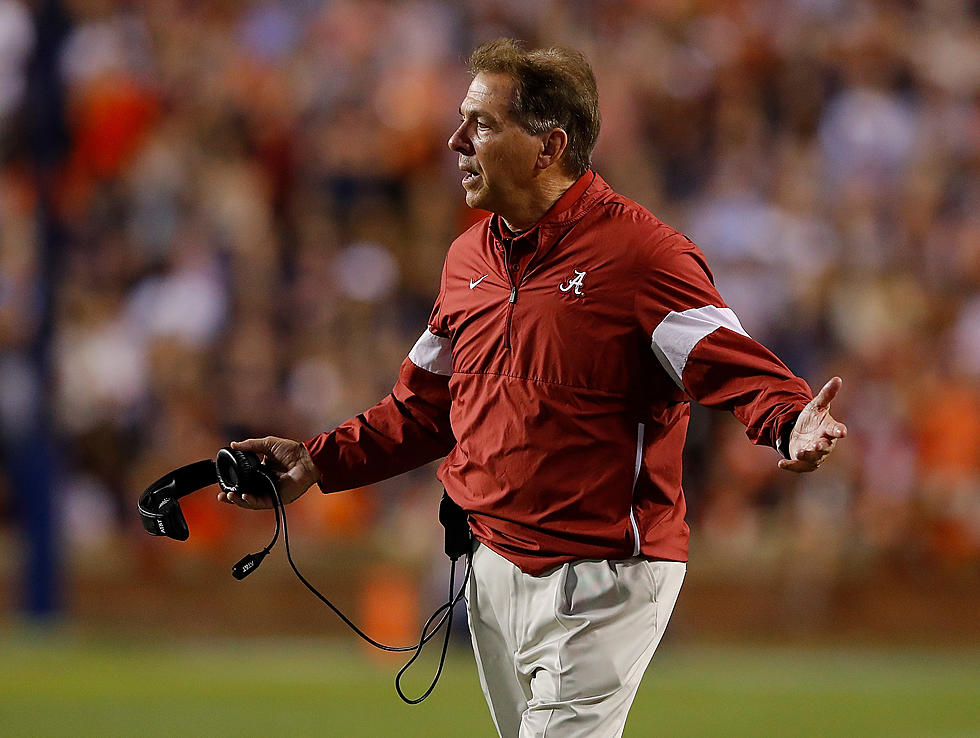 Malzahn Tweets About New Rule Change
Getty Images
The NCAA Playing Rules Oversight Panel approved several procedural rule changes today. One of the rule changes would have directly impacted the 2019 Iron Bowl. Auburn head coach Gus Malzahn took a screenshot of the rule and tweeted that it was an interesting change.
The Auburn Tigers threw a screen pass to Boobie Whitlow with nine seconds remaining in the 2019 Iron Bowl, Whitlow was tackled after gaining a first down and the clock ran out. Coach Malzahn was adamant that Whitlow was tackled with one second still on the clock. The officials reviewed the play and agreed there was one second remaining, during the review Malzahn was able to line up his field goal unit and attempt a field goal to close the half. Auburn's Anders Carlson made his kick and the Tigers went on to win by three points.
Alabama coach Nick Saban was irritate at halftime and dumbfounded after the game over the time keeping. Today the rules committee declared in the future the game clock would need to have three seconds remaining in order to have another play. Should the clock be under three seconds, the half would be over.
Enter your number to get our free mobile app
6 Coronavirus Myths