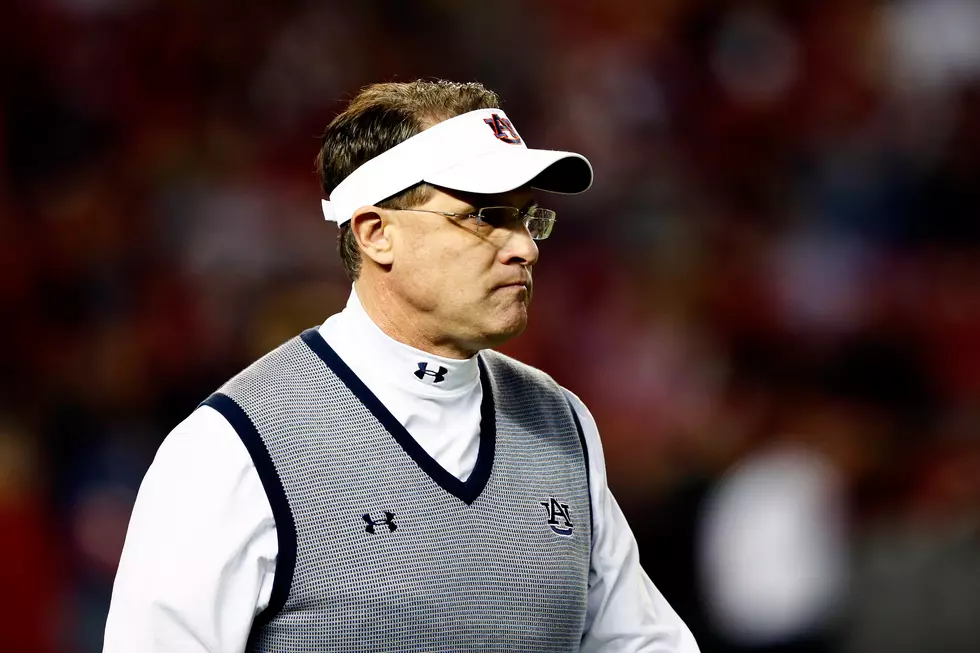 Gus Malzahn Hanging onto His Crowning Achievement Over Alabama
Getty Images
On Thursday, ESPN's Paul Finebaum tweeted out a simple, but also a possibly hard-to-answer question for college football fans around the country to answer: "What's the best play in college football you've seen in-person?"
This question brought in an array of different answers, from Vince Young's game-winning touchdown run to put Texas over USC in the 2006 Rose Bowl, to Tua Tagovailoa's game-winning touchdown pass to DeVonta Smith on second and 26 to put Alabama over Georgia in the 2018 CFP National Championship, and even to Georgia getting their revenge against Alabama with the game-sealing pick six to seal their win over the Crimson Tide in the 2022 CFP National Championship.
Even with the hundreds of responses that the tweet accumulated, one response was so popular that Finebaum even retweeted it:
Gus Malzahn simply saying the two words "Kick Six" is enough to bring joy to an Auburn fan while making an Alabama fan cringe. The former Auburn coach is of course referring to the 109 yard game-winning touchdown return in the 2013 Iron Bowl, which has gone down as one of the most famous plays in the history of sports and is also the most popular response by Auburn fans to any argument by Alabama fans, even over eight years later.
While Malzahn may have won the best response to Finebaum's question, history has shown so far that that's just about all Auburn has won over Alabama since that play.
Since the Kick Six, Auburn went to the BCS National Championship that same season, where they lost to Florida State after blowing an 18 point lead, and hasn't returned to the championship since then or even been selected for the college football playoffs. Malzahn was also fired after the 2020 season. Alabama, on the other hand, has had much more success since the Kick Six, winning three CFP National Championships (2015, 2017, 2020), going to seven of the eight college football playoffs, and producing three Heisman Trophy winners.
Malzahn, like most Auburn fans, seems to have fallen victim to hanging onto one moment, something that most Alabama fans are getting probably tired of but also hopes that that is the only moment Auburn fans will have. Or maybe Malzahn was just answering the question truthfully.
Lies Auburn Fans Tell Themselves About Bama Football
The 10 Greatest College Football Rivalries