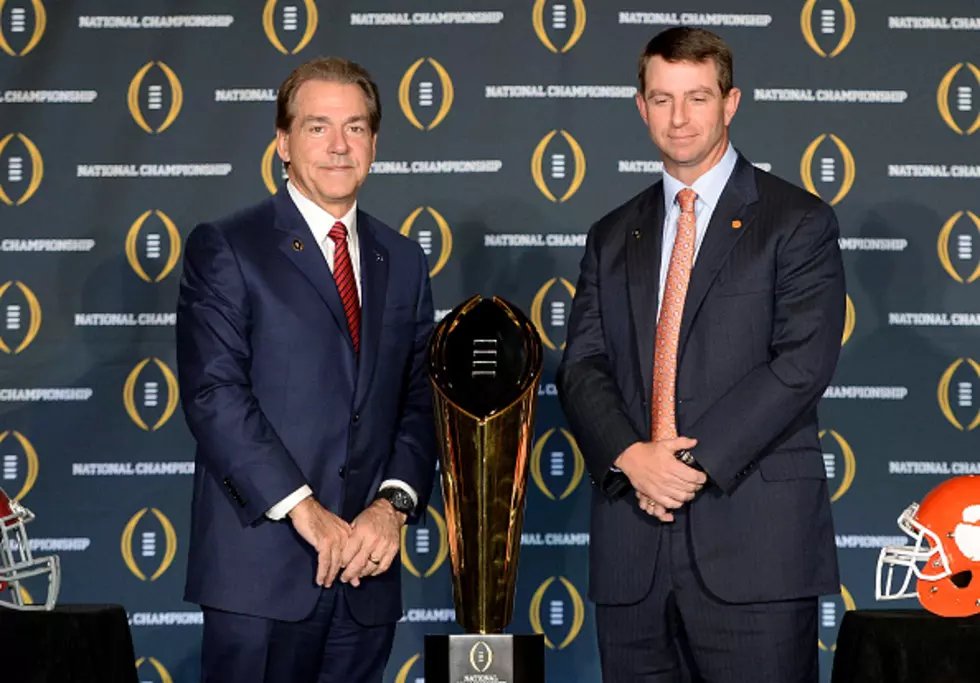 Join Us for Full National Championship Coverage from Tampa on Monday
Getty Images
95.3 The Bear continues to be Tuscaloosa's Home for Bama Sports as we offer a full schedule of National Championship coverage live from Tampa!
The Crimson Tide are going for their fifth championship in eight years and we couldn't be more excited about being the only country station in Tuscaloosa with exclusive rights to run every minute of the action!
We'll start out on Saturday with a special Crimson Tide Sports Network (CTSN) Alabama Championship Preview Show live from Tampa from 5-7 pm.
Then on Monday, our friends Mick Gillispie, Ben George, and former Alabama All-American Mike Johnson from Tide 102.9 will help us kick off over 10 hours of live coverage as they broadcast from the Yuengling Brewery in Tampa. The guys will dive into the game and discuss the matchup as Alabama looks for its 17th National Championship in a rematch against Clemson. The Tide Tailgate Show will begin at 2 pm Monday!
At 4 pm we'll join Eli Gold and the crew for 3 hours worth of pregame coverage and then go head first into the play-by-play action between Saban's Tide and Swinny's Tigers.
Here's the official lineup for Monday:
2PM – The Tide Tailgate Show
4PM – Crimson Tide Sports Network pregame coverage
7PM – Kickoff of Alabama vs Clemson in the national championship
Along with the on-air programming, we'll also have additional coverage on our website and social media.