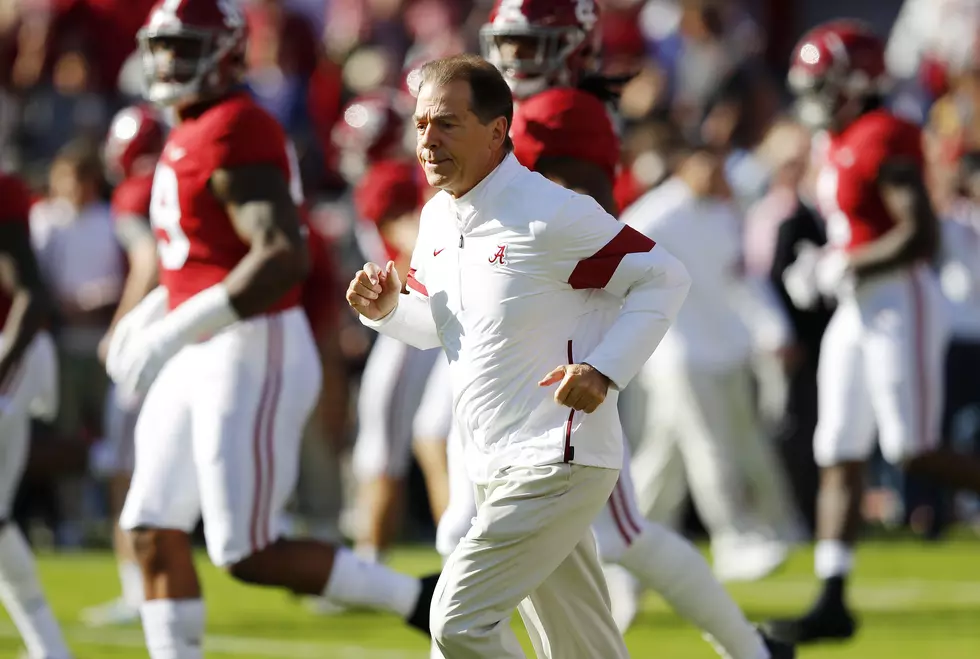 How Will Nick Saban Ensure He Is Coaching Alabama On Saturday?
Head coach Nick Saban tested positive for the corona virus Wednesday afternoon. This spawns a huge problem for the Crimson Tide going into their week seven match-up against the No. 3 Georgia Bulldogs. This may be the biggest game of the 2020 season and Alabama does not have its head coach to lead them on the sideline.
I'm sure you are wondering how he plans to coach the team being absent from the field. Well, considering that the skybox's are pretty far from the fan seating, it would be reasonable to put Saban alone in one of the skyboxes. Though, this would most likely will not be permitted by the NCAA. Saban plans on assigning offensive coordinator, Steve Sarkisian as head coach in Saturday's game if Saban is not allowed to be present.
During the team's practices, Saban was talking to the team remotely through Zoom.
"I watched practice today, I talked to our team after practice today all by Zoom. I could actually speak with a manager if there was something I thought was not going correctly, so we're still doing everything possible to get ready for the Georgia game," Saban told reporters Wednesday.
This dilemma going on at Alabama has caused quite the chatter online. Many people on social media have posted some uplifting wishes towards Saban and the team, while others have created some pretty funny jokes regarding the situation.
Hopefully, these memes will help provide a fun approach to the serious situation going on at Alabama.
Enter your number to get our free mobile app
Career Statistical Leaders: The Alabama Football Record Book