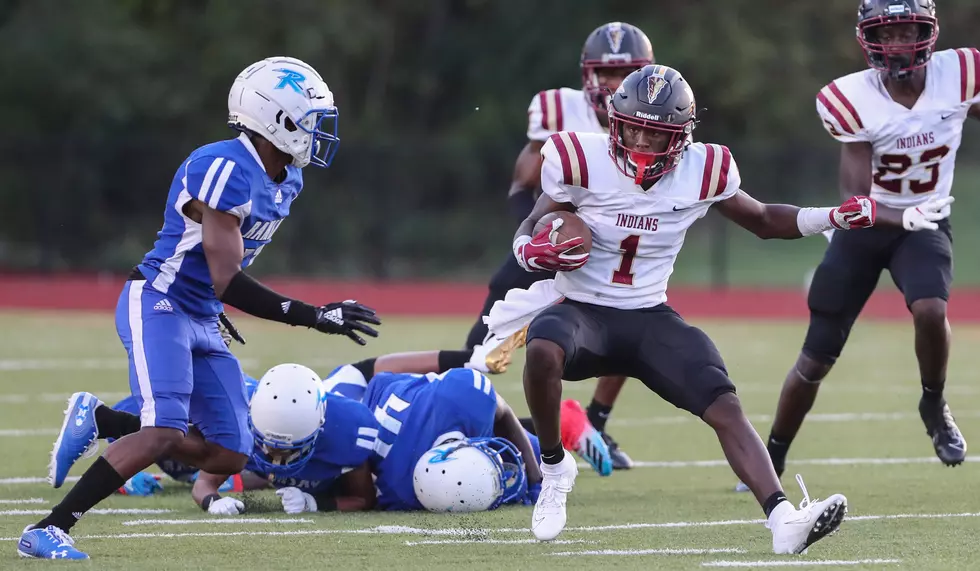 Football is Back in Alabama Tonight
Photo Courtesy of AL.com
While the drama proceeds around the country on the validity of the Big 10 and PAC-12's decision to "postpone" the 2020 college football season, the southeast is digging in its cleats. Yes, we are a bit over a month away from SEC football. But football begins today.
To be exact, Alabama high school football begins its season tonight.
The Alabama High School Athletic Association has worked to create an environment that will mitigate the spread of the ongoing COVID-19 pandemic in an effort to ensure communities can enjoy the tradition of southern high school football safely.
Of course, that means stadiums across the state will be subject to Alabama regulations regarding masks and social distancing. From the AHSAA website:
"In accordance with the Current Order, paragraph 11.b. and c., spectators are allowed to attend athletic events, but attendance at events will be significantly reduced as "spectators shall not congregate within 6 feet of a person from another household except to the extent necessary." Furthermore, "spectators shall wear a mask or other facial covering that covers his or her nostrils and mouth at all times while within six feet of a person from another household."

 
Thursday night will kick off the 2020 Alabama high school football season with 25 games across the state. Locally, the Tuscaloosa County Wildcats will host the Paul Bryant Stampede.
Tomorrow's local action will include:
Northridge @ Sipsey Valley
Hillcrest @ Homewood
Holt @ Central
Brookwood @ West Blocton
Parker @ ACA
For recaps and live coverage of these games and more throughout the Tuscaloosa area, be sure to tune in to Tide 100.9 for Friday Night Lights, hosted by me, Jacob Harrison, and Cary Clark, Friday nights from 6-9 p.m. as well as Friday Night's Last Call with Cap Ray 10-11 p.m.
Enter your number to get our free mobile app
We'll also, of course, keep an eye out for potential future in-state stars for the Crimson Tide, including Ga'Quincy "Koolaid" McKinstry from Pinson, Ian Jackson from Prattville and many more.
Top Recruits in the State of Alabama