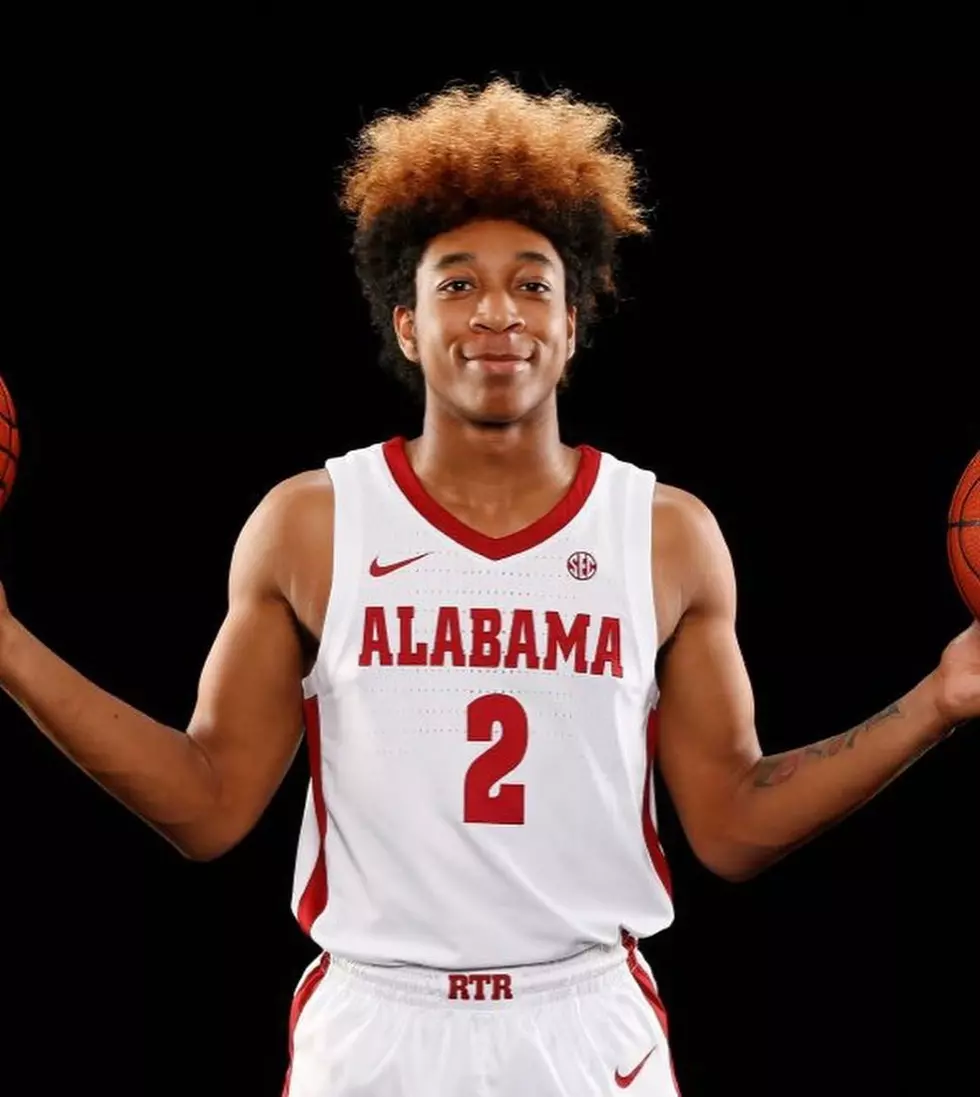 BREAKING: Crimson Tide Lands Commitment From No. 1 PG In The Country
Courtesy of JD Davison (@Jdavison02) via Instagram
On Saturday evening, Calhoun High School's five-star prospect, Jerdarrian "JD" Davison, committed to Nate Oats' 2021 class for the Alabama Crimson Tide. Davison is now the third five-star recruit to commit to Alabama in its program's history.
According to 247Sports, Davison is not only listed as the No. 1 recruit from the state of Alabama, as he has also worked himself up to the No.1 rank for his position (PG) in the country.
Davison received a total of 17 division I offers, including eight SEC schools, before trimming his list of potential landing spots down to six on August 20 of this year. His top six featured the Auburn Tigers, Kansas Jayhawks, LSU Tigers, Memphis Tigers, and Michigan Wolverenes prior to his commitment to play in Tuscaloosa for the Crimson Tide.
JD Davison is entering his senior season under the direction of Vince Layson for the Calhoun Tigers. For his junior season, he was named Alabama's Mr. Basketball after averaging 33.4 points, 12 rebounds, six steals, and five assists per game. That same season, JD was honored as the Gatorade 2019-2020 Alabama Boys Basketball Player of the Year and brought home a 2A State Championship for the Calhoun Tigers with a 3-point buzzer-beater.
His only official school visit during his entire recruiting cycle was on September 20 of 2019 when he made the two-hour road trip, north, from Letohatchee, AL to tour the facilities at the University of Alabama. The primary recruiting credit for this top-10 player in the country goes to Oats' assistant coach Antoine Pettway.
Currently, the only other commitment to the Tide for 2021 is Jusaun Holt, a four-star small forward out of Georgia. However, according to 247Sports, the 2020 class for HC Nate Oats is ranked No.12 in the country, the highest since he took over the program and second-highest since the 2011 recruiting season.
For more content from J.R. and all the talented interns at Tide 100.9, make sure to tune-in for Tide Tonight - Monday and Wednesday 6:00-7:00 pm and Thursday 6:00-6:30 pm. You can hear all of our radio content on the new Tide 100.9 app!
Enter your number to get our free mobile app
Alabama Basketball All-Time Scoring Leaders