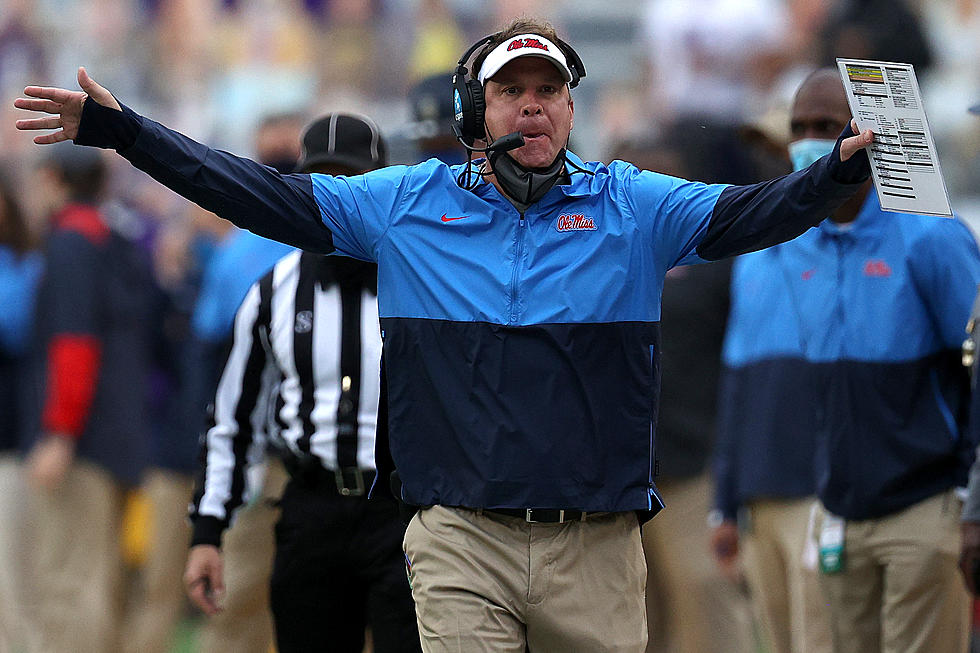 Blood Might Not be Thicker Than Water at Ole Miss
Getty Images
Chris Kiffin, the brother of Ole Miss head coach Lane Kiffin, is leaving his brother and returning to the NFL with the Cleveland Browns only about a month after he left the organization to coach at Ole Miss, according to ESPN senior writer Chris Low.
Kiffin joined the Browns in 2020 as their defensive line coach after coming off of helping the San Francisco 49ers make the Super Bowl the year before as their pass rush specialist.
In his first season with Cleveland, he helped lead them to their first playoff berth since 2002 and their first playoff win since 1994, beating their AFC North rival Pittsburgh Steelers in the wild-card round. Also in both his seasons coaching at the Browns, their star defensive end Myles Garrett got top five in the league for total sacks both times.
Last month, Kiffin was hired by Lane and formally announced to be Ole Miss' co-defensive coordinator and linebackers coach. He was supposed to replace DJ Durkin, who left to become the defensive coordinator at Texas A&M, and would've worked alongside Chris Partridge, who joined the Rebels in 2020 and was also the co-defensive coordinator with Durkin.
This wouldn't have been the first time that the two brothers coached together as Lane also hired Kiffin in 2017 to be the defensive coordinator at Florida Atlantic, where they proceeded to win the Conference USA title that same season. It also wouldn't have been Kiffin's first stint at Ole Miss as he was the Rebels' defensive line coach from 2012-16.
The Browns never replaced Kiffin with another defensive line coach during his time in Mississippi, though it is still uncertain if he's rejoining the organization in the same position or not.
Highest Rated Recruits of the Saban Era By Year
Check out Alabama's highest-rated recruit from each Crimson Tide recruiting class during the Nick Saban era.
The 10 Greatest College Football Rivalries