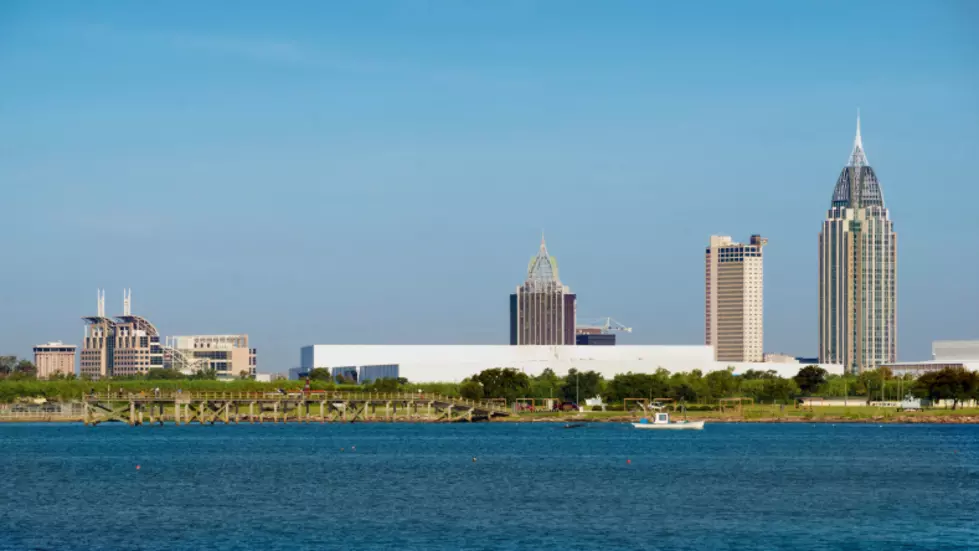 Yellowhammer Hollywood: 5 Films That Were Shot in Alabama
RobHainer
Enter your number to get our free mobile app
Alabama may be known for its famous white barbecue sauce or deep-rooted game day culture, but recently The Yellowhammer State is making a name for itself in the entertainment field.
Alabama's recent film incentive program grants up to $20 million every year to film production companies. From Huntsville to Daphne, The Alabama Film Rebate (Section 41-7A-1 through Section 41-7A-48, Code of Alabama 1975) is responsible for a growing number of films shot and produced across the state. Hollywood blockbusters may seem far and distant, but everyone from casual movie-watchers to hardcore film buffs find that most places on the big screen aren't much farther away than their own back yard.
As Alabama celebrates its picturesque beauty and striking landscapes through film production, the following movies – both old and new – were filmed right here in Sweet Home Alabama.
Sweet Home Alabama (2002)
A beloved ode to ol' southern charm and an unforgettable anthem by Lynyrd Skynyrd, "Sweet Home Alabama" features Reese Witherspoon as Melanie Carmichael, a successful New York City fashion designer engaged to Andrew Hennings (Patrick Dempsey), New York's most eligible bachelor.
Before she can get married, Carmichael is forced to leave New York and head back to her small hometown of Pigeon Creek, Alabama, where she is still technically married to her childhood sweetheart, Jake Perry (Josh Lucas).
While most of the movie is filmed in Georgia, the grand, old southern homes Carmichael drives by as she enters the town of Greenville are native to Eufala, Alabama, and are still open to visitors today.
The Devil All The Time (2020)
"The Devil All The Time," set to be released on Netflix in September of this year, follows the psychological ramifications of World War II in the everyday lives of middle American citizens.
The film spans over a 20-year period, from just after the war to the 1960s. The ensemble cast – including names such as Tom Holland, Robert Pattinson, Bill Skarsgard, Mia Goth, Sebastian Stan, and many others – were seen filming all over Alabama in cities like Anniston, Birmingham, Dora, Helena, Jacksonville, Montevallo, Pell City and Riverside.
Tom Holland even posted a video to his Instagram at Topgolf in Birmingham. See it here!
"Arkansas," the southern man's mafia flick, was released remotely in May due to the coronavirus pandemic and features film stars like Liam Hemsworth, Clark Duke, Vince Vaughn and John Malcovich.
Kyle (Hemsworth) and Swin (Duke) are two low-level criminals who smuggle drugs for a local kingpin named Frog (Vince Vaughn). After a drug deal takes an unfortunate turn, the consequences for the unlikely pair of criminals are dire.
Despite the film's title, most of the movie was actually shot in Mobile, Alabama. The production company took advantage of the tax incentives from the Alabama Film Rebate and shot most of the film there.
Hemsworth and other members of the cast were seen at various restaurants and hotspots around the Mobile area during the film's production.
Alabama has a deep-rooted history in the Civil Rights Movement. "Selma" follows a piece of that history with Dr. Martin Luther King Jr. and his march for voter equality from Selma to Montgomery, Alabama in 1965.
The film's most crucial "Bloody Sunday" scenes were shot on Edmund Pettus Bridge in Selma where the actual marches took place in 1965. The film crew also shot at the capitol building in Montgomery, where King made his "How Long, Not Long" speech in one of the movie's final scenes.
In an interview with Made in Alabama in 2015, the head of the Alabama Film office Kathy Faulk said she knew filming on-site in Selma would be "amazing."
With stars like Jessica Lange, Albert Finney, Ewan McGregor, and Billy Crudup, it's hard to not love a heart-warming film like "Big Fish." 
After Edward Bloom (Finney) falls ill, his estranged son William (Crudup) comes to see him after many years of not speaking. Convinced his father has never told the truth about anything in his life, William tries to repair their relationship while Edward Bloom entangles dramatic stories of his life growing up, firm in the belief that his fantasies are in fact, reality.
Despite a few scenes in Paris, the film was entirely shot in Alabama. While most of the movie was made in Wetumpka and Montgomery, it is without argument that one of the best parts of the movie was actually filmed in the town of Spectre.
Located on Jackson Lake Island in Elmore County, the charming slice of southern heaven known as Spectre was originally built as a set where Edward discovers a seemingly perfect oasis from the real world. After the townspeople tell Bloom they weren't ready for him yet, it becomes abundantly clear that the town of Spectre is a symbol for heaven.
After production of the film was finished, "the best-kept secret in Alabama," according to the film, was left by the film crew and then renovated as a tourist attraction, which can still be visited today.
---
Celebrities with Ties to Tuscaloosa