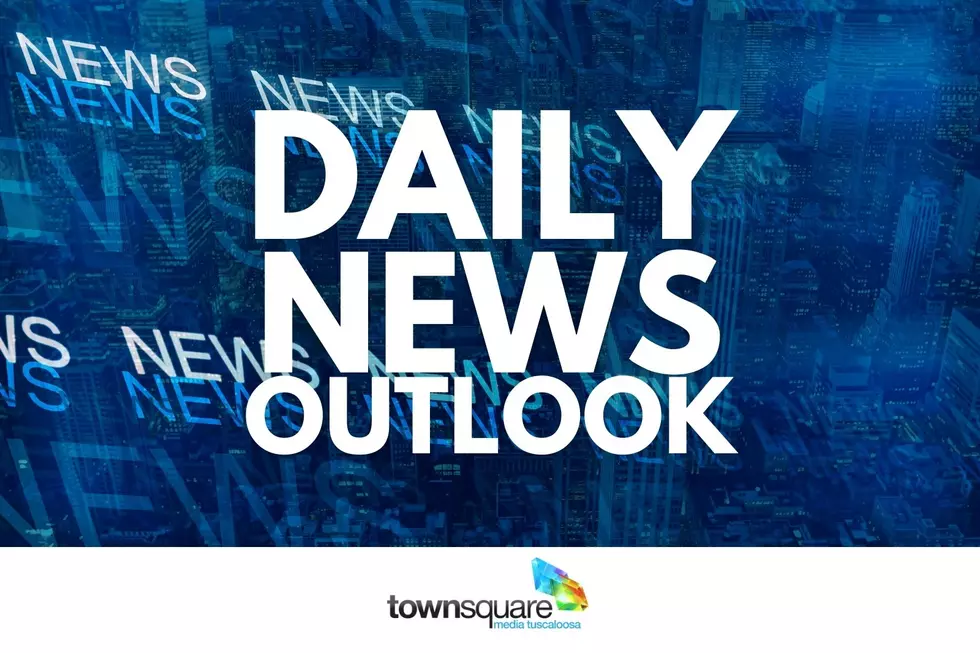 West Alabama Monday Briefing
Canva
It is Monday, October 2, 2023. A new month is underway, but the first full week of October will seem much like the last full week of September weatherwise. It will remain dry with warm days and comfortable night.
It is that dryness that has everyone concerned. A Fire Alert remains in effect for all of the state as drought spreads from south to north. Today is the 16th consecutive day of no significant rainfall across West Alabama. What brief rain we did have did nothing to impact the dry soil.
A cold front will pass northwest to southeast across the state Friday, but moisture will be extremely limited. While some communities will receive limited rainfall, other will get none.
The main impact from the passing cold front will be more seasonable temperatures beginning this coming weekend.
The Forecast:
Today: Sunny, with a high near 87. East wind 5 to 10 mph.
Tonight: Mostly clear, with a low around 61. East wind around 5 mph.
Tuesday: Sunny, with a high near 87. East wind around 5 mph.
Tuesday Night: Mostly clear, with a low around 61. East wind around 5 mph.
Remainder of the Week: From midweek through Friday, weather will continue to be as it has been. Friday will bring that low chance of rainfall, then the weekend will see highs only in the 70s and nighttime lows into the chilly 40s.
---
---
Topping the News:
Hillcrest High career technical education teacher Edward Stanley Kramarczyk has been placed on administrative leave pending a criminal investigation into a complaint by a foster child. The juvenile claims they were sexually assaulted by him.
County school superintendent Dr. Kari Johnson issued a statement stating the charges do not stem from anything that happened at school. The 53yo was placed under a $250.000 bond.
---
Former Eutaw Wastewater operator Corey Lee Martin has been indicted for allegedly using his official position or office for personal gain. He is also facing 10 counts of identity theft. Martin is accused of using a debit card in the name of Eutaw Mayor Latasha Johnson without her permission.
---
Perry County, here in West Alabama, is seeing the highest gasoline prices in the state as we begin the new work week. A gallon of gas is averaging $3.56 there. That is 25¢ a gallon more than the statewide average of $3.31. The average in Tuscaloosa County is $3.30. The national average is $3.81.
---
This coming Saturday marks the end of maintenance and event scheduling for the Northport Community Center by the Tuscaloosa Parks and Recreation Authority (PARA). The curtailment comes in advance of next month's expected vote by the Northport City Council to sell the center and adjoining property to a developer for $1.1 million for construction of a multi-use retail and restaurant facility.
The planned sale has sparked controversy among some Northport and non-Northport residents. Mayor Hinton has vowed to veto the sale when it comes before the council. But that veto can be overridden by the council.
---
There are currently 14 wildfires burning across Alabama, one a 95-acre fire in NW Walker County. All are listed as under control, but the dry conditions have sparked a continuation of the statewide Fire Alert by the Alabama Forestry Commission. That means get a permit before any outdoor burning. All of West Alabama is listed by the National Drought Monitor as Abnormally Dry.
---
A man is fighting for his life today after a shooting at a gas station in Tuscaloosa yesterday. Captain Marty Sellers, the co-commander of the Tuscaloosa Violent Crimes Unit, said police were called to the Marathon gas station at the corner of James I Harrison Parkway and Greensboro Avenue. He is listed in critical condition. No other information has been released.
---
A record number of illegal and legal immigrants crossed the U-S southern border last week according to the U-S Border Patrol. Alabama Republican senator Katie Britt is telling reporters it is creating a crisis that is being ignored by mainstream national media and the Biden Administration's policies are making it worse.
More than 2.8 million migrants have attempted border crossings so far this fiscal year, that is 100,000 more than all of last year.
---
---
In Sports:
Isabella Fierro won the second annual Tuscaloosa Toyota Classic at Ol' Colony Golf Complex, which concluded Sunday in North Tuscaloosa. The 2nd Annual 54-hole tournament features 100 of the open women golfers from 30 countries vying to move up in professional golf.
---
Odds for this coming Saturday's Alabama visit to Aggieland have placed the Crimson Tide as a 4-point favorite. The Las Vegas oddsmakers dropped the line from an opening 7 points.
The Tide lost during a high profile, chaotic visit to Texas A&M two years ago. That was an energy charged night game, but kickoff Saturday is 2:30pm.
---
Alabama is just out of the top ten in this week's Associated Press College Football Poll. The Tide is 11th. Up one spot from last week.
After surviving a scare at Auburn, Georgia remains #1. The remainder of the top ten is Michigan, Texas, Ohio State, Florida State, Penn State, Washington, Oregon, USC and Notre Dame.
The remainder of the top 25 are: Alabama, Oklahoma, Washington State, North Carolina, Oregon State, Ole Miss, Miami, Utah, Duke, Kentucky, Missouri, Tennessee, LSU, Fresno State and Louisville.
---
Ryan Blaney came away with the win at the iconic Talladega Superspeedway Sunday in the YellaWood 500.
---
Have a great week and let's get ready to beat the Aggies.