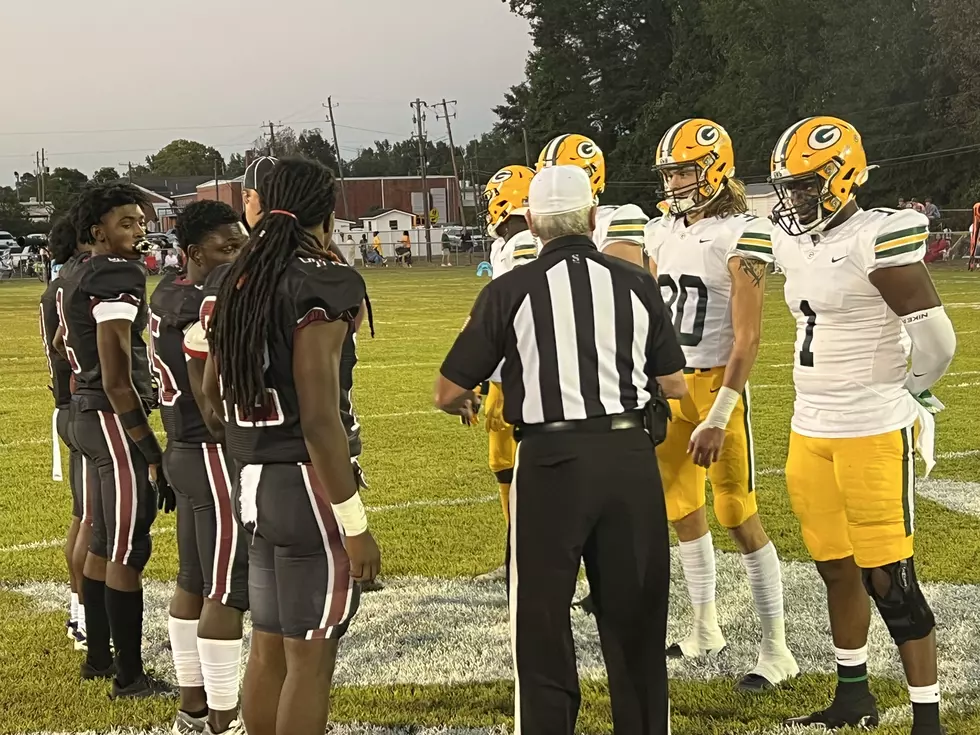 West Alabama High School Football Scoreboard
JD Zasa
---
Tide 100.9's local high school football coverage is powered by The University of Alabama Online, "Where Legends Log In."
It was a wild and wooly night of football in West Alabama and surrounding areas. Here's a look at this week's scoreboard:
Northridge traveled to ACA and downed the Patriots 42-28. Quarterback Rowdy Christensen and athlete TJ Banks led the Jags.
Hillcrest destroyed the Gadsden City Titans on the road35-10; the Pats are 6-0.
Sipsey Valley is in the win column as the Bears beat Oak Grove 36-19.
Wenonah ruined Holt's homecoming, 33-6, and Aliceville did the same to Central, 42-13.
Not to be outdone, Bryant's homecoming game was a 74-16 win by the Tigers of Demopolis.
In the Eight-Mile War in Pickens County, Brax Garrison stayed hot at quarterback and helped Gordo crush Pickens County in Reform 54-18.
Quarterback Zach Williams helped North River Christian to a win as the Chargers held off Cornerstone from Columbiana at homecoming 52-48.
Tuscaloosa Academy traveled to Livingston and got a 50-22 win at University Charter.
West Blocton downed Holtville 26-7 while Greensboro got a 49-42 road win in Uniontown over R.C. Hatch.
Tuscaloosa County and Holy Spirit had bye weeks.
In the Birmingham area, 7A Thompson held off 6A No. 1 Clay-Chalkville 17-14 to snap the Cougars' 20-game winning streak.
Hoover won at Mountain Brook26-14 while Central of Phenix City fell at home to IMG Academy 41-26.
On Thursday night Hewitt—Trussville routed Huffman 49-8. Tide 100.9 caller Corey from Trussville is grinning ear to ear.
Aliceville Spoils Central Falcons' Homecoming Party
Aliceville Dominates Central, 42-13, during Falcons' Homecoming.
Northridge beats ACA 42-28
Holt vs. Wenonah 9/23/22