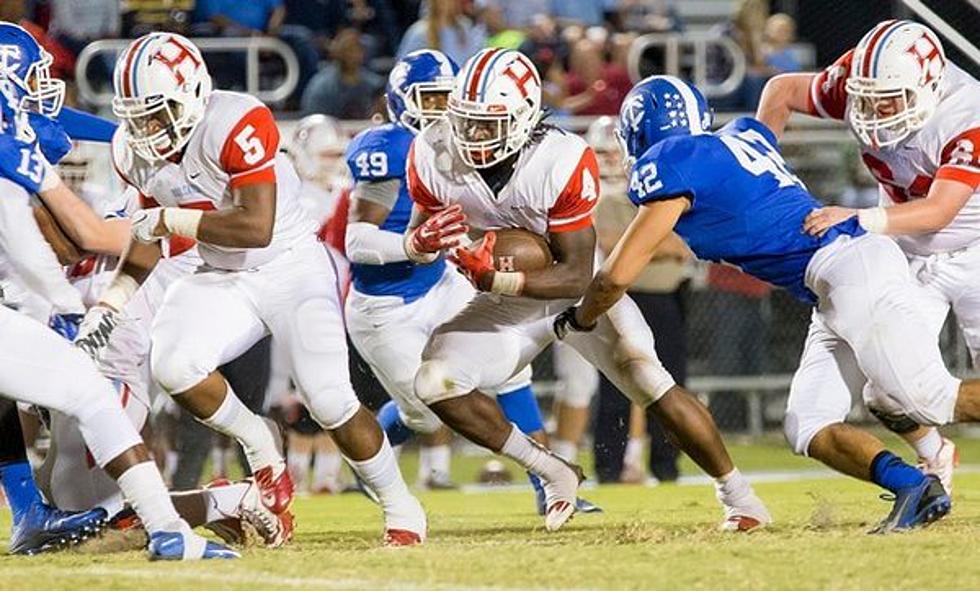 Tonight is a BIG Night for High School Football!
Hillcrest High School
This is the week of many Regional Championship Games involving Gordo, Hillcrest, Bibb Co and many others.  Lets STACK UP the MATCH UP for tonight....
Montevallo Bulldogs at Gordo Green Wave:  This is a regional championship game.  The winner will win the region plain and simple.  I love it when champs are decided on the field and that whats will happen tonight in Gordo!
American Christian Academy Patriots at Midfield Patriots:  The loser of this one could be sitting out in the playoffs this year.  Theres still lots of football left to play but this game seems like a MUST-WIN for ACA
Paul W. Bryant Stampede at Bessemer City Tigers:  Paul Bryant is still in the drivers seat but face a tuff Bessemer City team tonight, A Bryant WIN will mean a Stampede into the playoffs in a couple weeks!
Bibb County Choctaws at West Blocton Tigers:  Both teams come in to week 9 with a 5-3 record and West Blocton continues to improve! However a win for Bibb Co means a Class 4a Region 4 Championship!
Brookwood Panthers at Hillcrest Patriots (95.3 The Bear)
Tuscaloosa County Wildcats at Spain Park Jaguars (Tide 102.9)
Central Falcons at Marbury Bulldogs
Demopolis Tigers at Enterprise Wildcats
Calera Eagles at Sumter Central Jaguars
Winfield Pirates at Fayette County Tigers
Greensboro Raiders at Oak Grove Tigers
Sipsey Valley Bears at Hale County Wildcats
Holt Ironmen at Northside Rams
Greene County Tigers at Aliceville Yellow Jackets
Verbena Red Devils at Francis Marion Rams
Sheffield Bulldogs at Red Bay Tigers
Berry Wildcats at Marion County Red Raiders
Holy Spirit Titans at Spring Garden Panthers
Hubbertville Lions at Pickens County Tornadoes
Marengo Panthers at Linden Patriots
South Lamar Stallions at Brilliant Tigers
Edgewood Academy Wildcats at Tuscaloosa Academy Knights
Pickens Academy Pirates at Jackson Academy Eagles
Marengo Academy Longhorns at Evangel Christian Lightning
Wilcox Academy Wildcats at North River Christian Chargers
South Choctaw Academy Rebels at Southern Academy Cougars
Sumter Academy Eagles at Patrician Academy