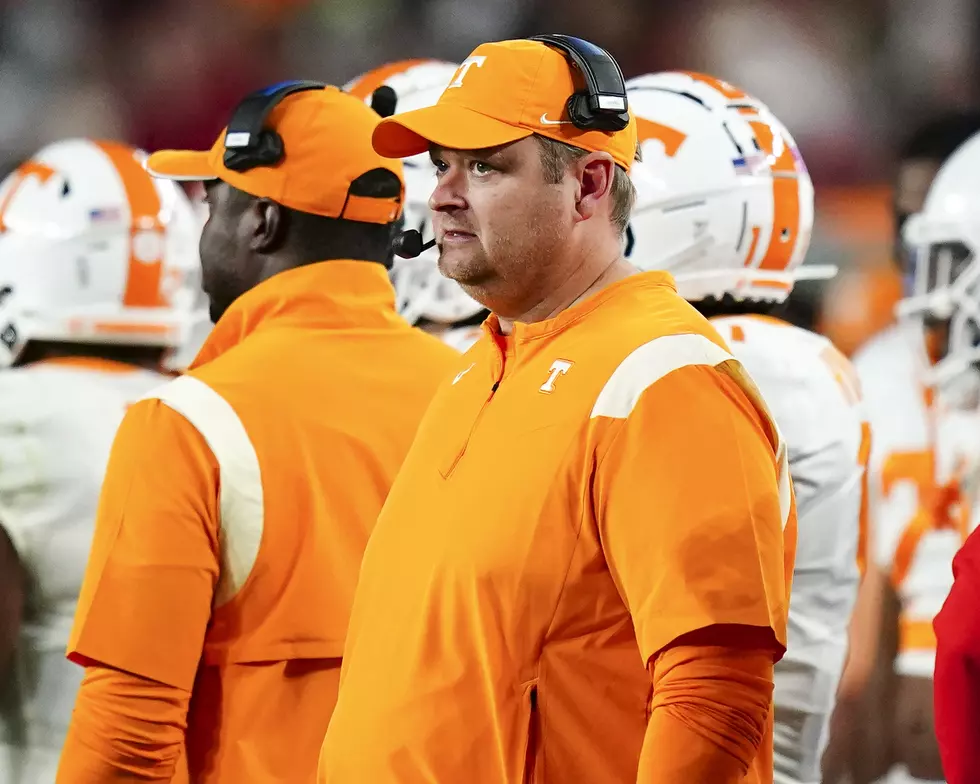 Tennessee Head Coach Reveals Mindset Before Alabama Matchup
Getty Images
Tennessee head coach, Josh Heupel, addressed the media this week to preview the upcoming matchup against Alabama.
During the press conference, Heupel was asked about his mindset going into the huge game.
"For us it's about us and we look back at last year and the things that we did that hurt Tennessee, so prepare a great way, practice well and that will lead you to kickoff," said Heupel. "We don't have to do anything extraordinary, we got to do the ordinary at a really high level and go lay it on the line and compete for sixty minutes."
Heupel has a built a strong team in his second year in Knoxville. The Vols are currently ranked sixth in the nation and boast a perfect 5-0 record.
Heupel's team put up a good fight for three quarters in his first "Third Saturday in October" matchup, but Alabama ultimately pulled away with a 52-24 win in Bryant-Denny Stadium.
Will the Vols bring that ordinary at a really high level and earn its first win over the Tide since 2006?
All of this will be settled in Neyland Stadium at 2:30 p.m. CST on Saturday.
SEC Coaches as Thanksgiving Side Dishes
Notable Bama Players to Play in the WNBA