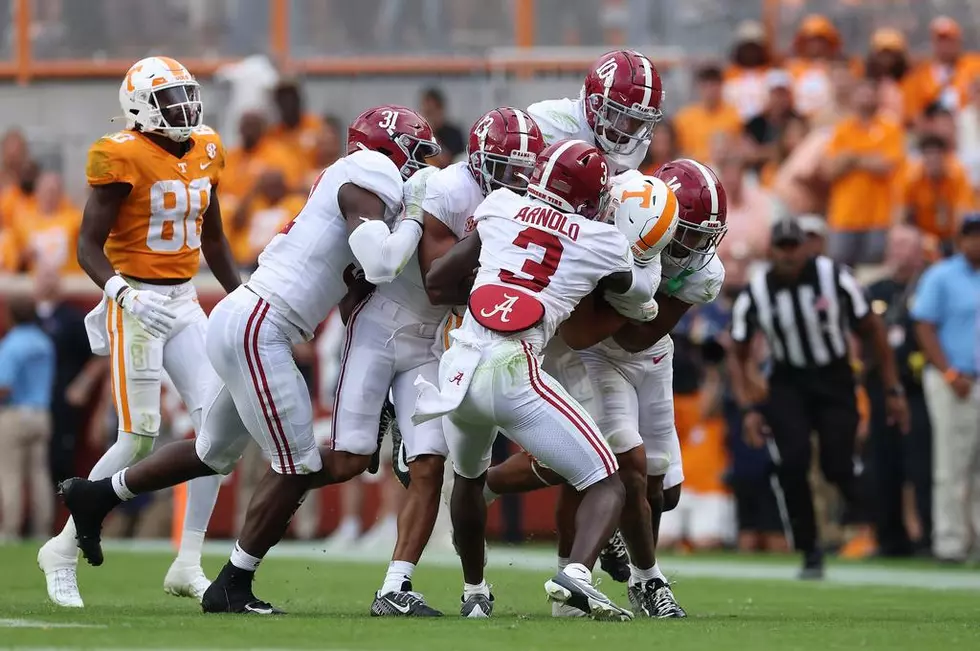 Henry To'oTo'o, Alabama With Strong Message After Loss
Crimson Tide Photos / UA Athletics
After the Alabama Crimson Tide suffered its first loss of the season to the Tennessee Volunteers, senior linebacker Henry To'oTo'o spoke with the media shortly.
The Sacramento, Calif. native provided his thoughts on the game.
"Congratulations to them. They played hard [and] we didn't execute," said To'oTo'o. "Shot ourselves in the foot the whole game and just got to clean it up."
To'oTo'o was asked what the postgame message was in the locker room.
"Season's not done," said To'oTo'o. "We've got a long season left. We'll see them."
To'oTo'o, a Tennessee transfer, was also asked if the game hurt him personally.
"We'll see them again," said To'oTo'o. "We'll see them again."
The former Tennessee linebacker spent two years in Knoxville where he lost to the Crimson Tide twice. Last year, the transfer experienced his first taste of victory in "The Third Saturday of October," as the Crimson Tide earned a 52-24 win over the Volunteers.
It's safe to say that the senior wants another crack at his old team which could possibly come in the SEC championship or even in the college football playoff.
Alabama Football Eats Steak and Beans After A-Day
The Alabama Crimson Tide celebrates the end of spring practice with the annual Steak and Beans dinner. Team White enjoyed a nice steak dinner while Team Crimson was relegated to beanie weenies.
Alabama's First Fall Camp Practice 2022