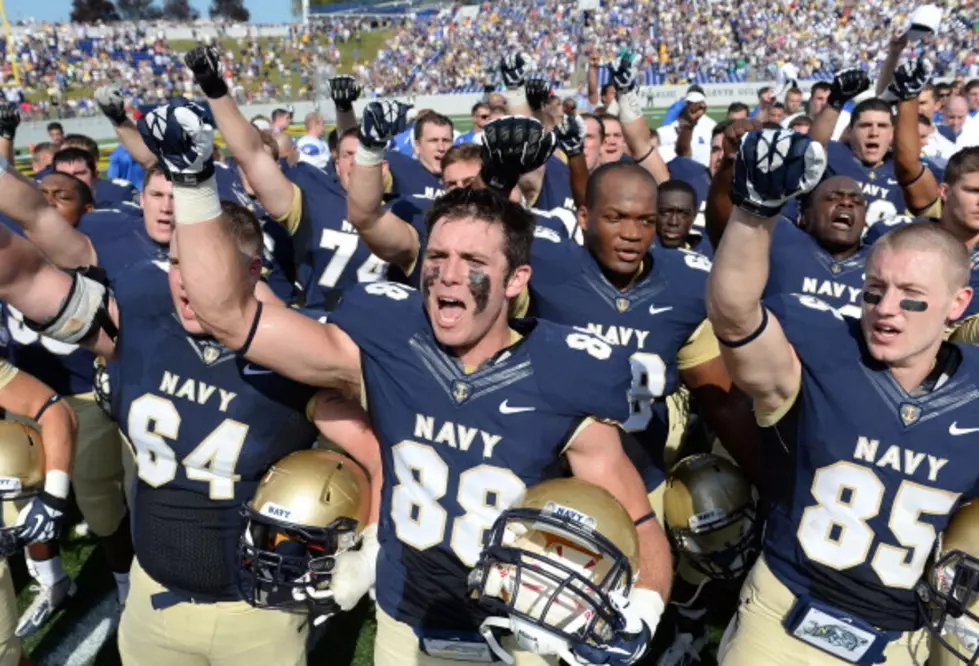 Sipsey Valley QB Garret Lewis Signs with Navy
(Photo by Jonathan Newton / The Washington Post via Getty Images)
Sipsey Valley quarterback Garret Lewis will become the school's first player to earn a college football scholarship when he signs a letter of intent with the US Naval Academy on National Signing Day. 
Lewis was recruited by a number of FCS schools, but when Navy extended an offer, it made the most sense for his future.
"Navy was really my only D-I offer, but when I was making my decision, it came down to academics and athletics," Lewis told Houston & Huber Wednesday morning. "Academics are a real important thing in my life and I really want to get a good education. I knew Navy was probably my best option for that."
The Sipsey Valley football program just completed its fourth season of competition in AHSAA so having Lewis sign a scholarship offer will represent a significant milestone for the program, and that has been humbling for the Buhl native.
"This is something that I've been working for my whole life. It means a lot to be that first guy from Sipsey Valley because there has been a lot of great talent in these few short years of the school being open. It's really special for me."
Traditionally, Navy has been known for a triple-option offense that rarely throws the ball. The Midshipmen finished second in the nation last year with over 325 rushing yards per game. That style of play concerned the dual-threat quarterback early in the recruiting process, but he's confident about the role he'll play when he arrives on campus.
"When I started talking to the coaches, they said with my ability they could probably open up the offense a little more down the road.
"There may have been some concerns in the beginning, but now I'm pretty comfortable with it and ready to go."
Before he can make his way to Navy, Lewis will still have to complete the extensive application process, which includes letters of recommendation from high school teachers and a formal nomination from a state senator. While the process might be longer than most kids signing college football scholarships today, Lewis understands the significance of his decision.
"It's something that a lot of kids don't get to do, and I'm just priviliged to be able to have that opportunity."