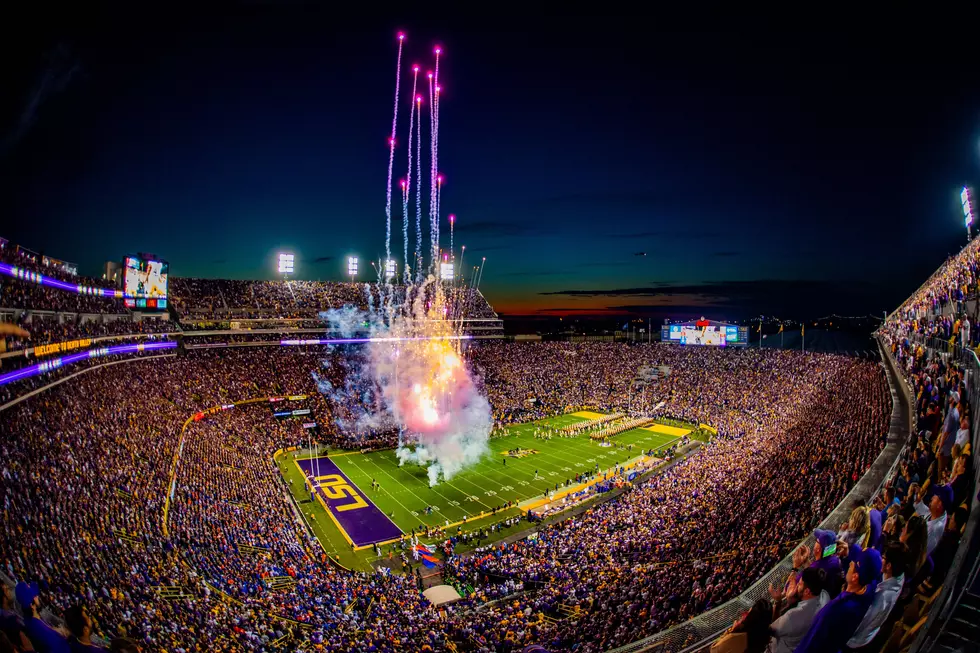 Saban Speaks on Playing a Night Game at LSU
Photo Courtesy of @LSUFootball via Twitter
The Alabama football team hits the road for the fourth time this season, as the Crimson Tide faces off against the LSU Tigers on Saturday. 
Alabama head coach Nick Saban spoke with the media on Monday and was asked about playing a night game at LSU.
"They got a great tradition there, they got a great atmosphere," said Saban. "It's always challenging to play on the road in this league anywhere you play and obviously this is one of the more challenging places, so all the more reason to have great focus and attention to detail."
The head coach also noted how he wanted his team to perform in that rowdy environment.
"We can't beat ourselves, we got to be able to have enough poise to be able to execute in this type of environment, not let it affect us in terms of how we go about one play at a time and how we want to execute and get things done."
In Alabama's last road game, the Crimson Tide were penalized 17 times for 130 yards in the 52-49 loss to Tennessee.
Alabama looks to improve on this and come out of Tiger Stadium with a huge statement win on the road.
Alabama vs Mississippi State 2022
Alabama vs Tennessee Week 7 2022