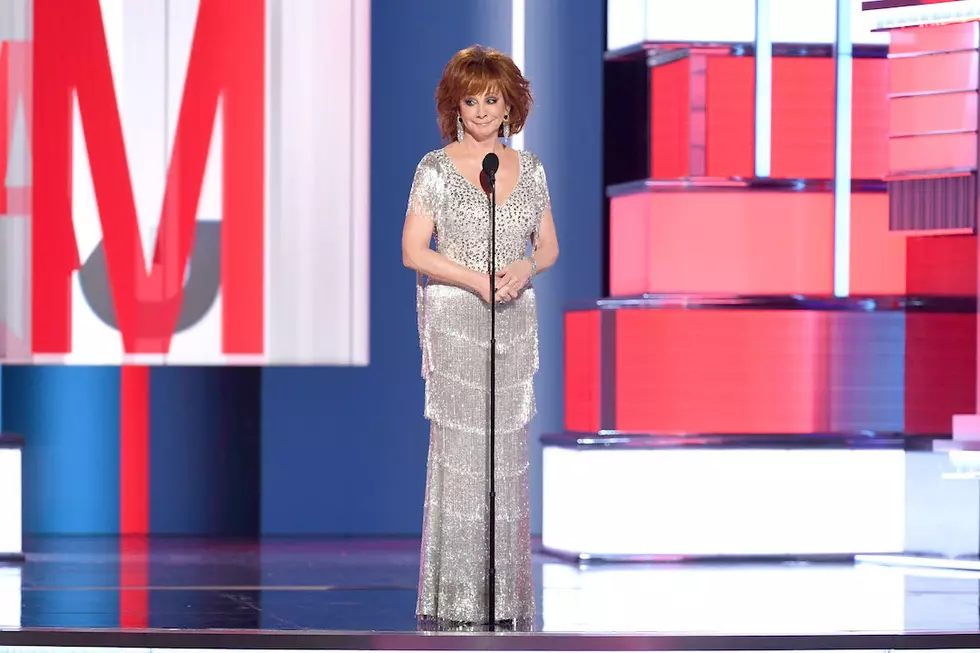 Reba McEntire at the 2019 ACM Awards: Women in Country Are 'Just Gearing Up'
Kevin Winter, Getty Images
"Do you know it snowed in Las Vegas just a few weeks ago? Yeah. It was so cold, it froze us women out of Entertainer of the Year," quipped Reba McEntire during her opening monologue as the host of the 2019 ACM Awards, referencing the lack of women listed among the nominees in the Entertainer of the Year category.
All jokes aside, McEntire had previously shared that she was disappointed to see the absence of female artists on the nominations list. Still, backstage in the media room after the show, McEntire told The Boot and other outlets that the status quo is changing when it comes to women in country music.
"I know that it has been a little dry spell for the women. After the Grammys, and after [the ACM Awards] -- you saw some really powerful women performing tonight," she explains. "Ashley McBryde. I'm so excited about her career. Kacey Musgraves."
For her part, Musgraves also addressed the gender divide backstage at the 2019 ACMs, adding that, in addition to more women, she hoped to see the country format embrace artists of color and those who are a part of the LGTBQ community.
While country music still has a long road ahead of it towards gender equality, powerhouse up-and-coming artists such as Musgraves and McBryde are a promising indication that the genre is beginning to broaden, and that the breakdown of nominees and performers in the 2020 ceremony might represent a much more diverse landscape.
"We're just gearing up," McEntire adds. "It is going to be a very interesting 2019. I think it'll be different next year."
Top 10 2019 ACM Awards Moments
The Secret History of the 2019 ACM Awards