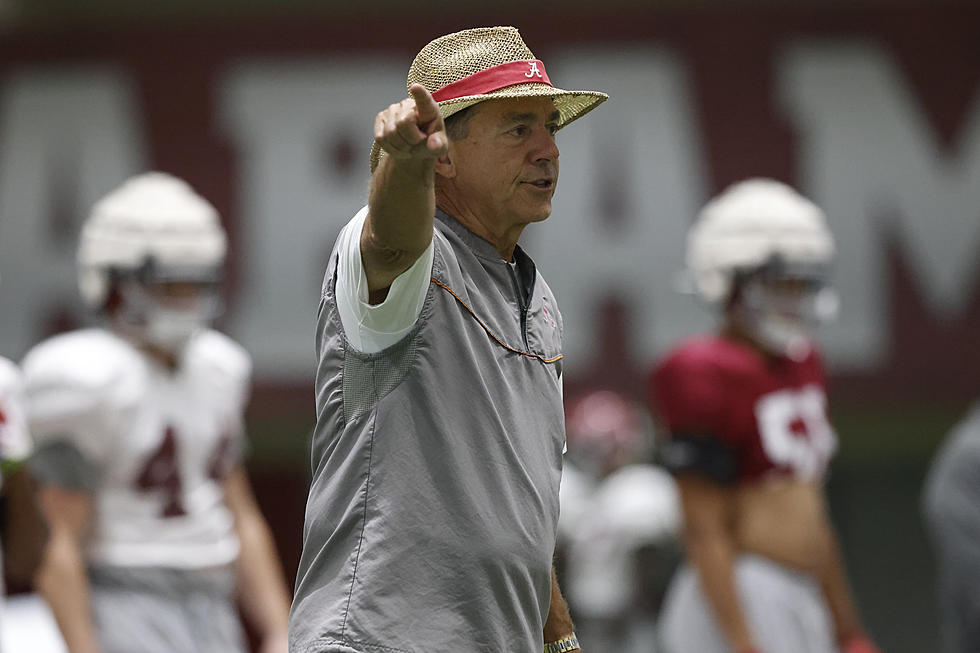 Nick Saban Talks Recruiting in South Florida
Crimson Tide Photos / UA Athletics
There's no doubt that Nick Saban has been the best in the country when it comes to winning and recruiting. Since 2011, Saban has reeled in the No. 1 recruiting class in the country nine times according to 247Sports. During Wednesdays press conference, coach Saban talked about the success Alabama has had recruiting in South Florida.
"There's a lot of good players, number one. There's a lot of good programs, number two," Saban said. "It's an area that we recruited many, many years, so we had a lot of good relationships with a lot of good people. We've had a lot of people come here from that area and be very, very successful in their careers. Become first-round draft picks, have successful NFL careers. Graduate from school. The program has created a lot of positive outcomes for guys that have come to school here. I think players see that and I think that's why they're interested in the culture that we have here in terms of what we do to help players develop personally, academically and athletically."
Jordan Battle, a South Florida native, reflected earlier this month on his recruitment back in 2019 and how Saban was the deciding factor in choosing Alabama over Miami. "Miami is a great school, Coach Diaz is a great coach," Battle said. "But coach Saban came along and recruited me very well. He's a DB coach. A DB guru. So, that's what made me choose Alabama."
The Crimson Tide have had three players win the Biletnikoff Award, two of them, Amari Cooper and Jerry Jeudy are from South Florida. Calvin Ridley, a first-round pick of the Atlanta Falcons in 2018 is also a South Florida native. Patrick Surtain II, a former five-star recruit out of America Heritage High School in Plantation, Fla., was selected with the ninth overall pick by the Denver Broncos in the 2021 NFL draft.
Chicago Bears safety Eddie Jackson signed with Alabama during the 2013 recruiting cycle. Jackson was named the Defensive MVP of the 2016 College Football Playoff National Championship and earned Second-Team All-SEC honors the following season as a senior. The two-time Pro Bowl and 2018 First-team All-Pro selection inked a four-year $58.4 million dollar contract with Chicago last January.
"I think the fact that there's a lot of good players there, a lot of good programs, a lot of good coaches - is probably the foundation to the whole circumstance," Saban said.  
Highest Rated Recruits of the Saban Era
Alabama Crimson Tide All-Time Receiving Leaderboard
Alabama Non Con Opponents
Iconic Photos From Alabama's 18 National Championships
Claimed or recognized, no FBS football program has more national championships than the Tide. Look back on all 18 titles in Alabama history with these photos.
Alabama Football's Second Fall Scrimmage
The Crimson Tide was back at it on Saturday in Bryant-Denny Stadium. The Tide was more focused on execution of the offense and defense as the Tide is two weeks away from playing Miami in the season opening game.