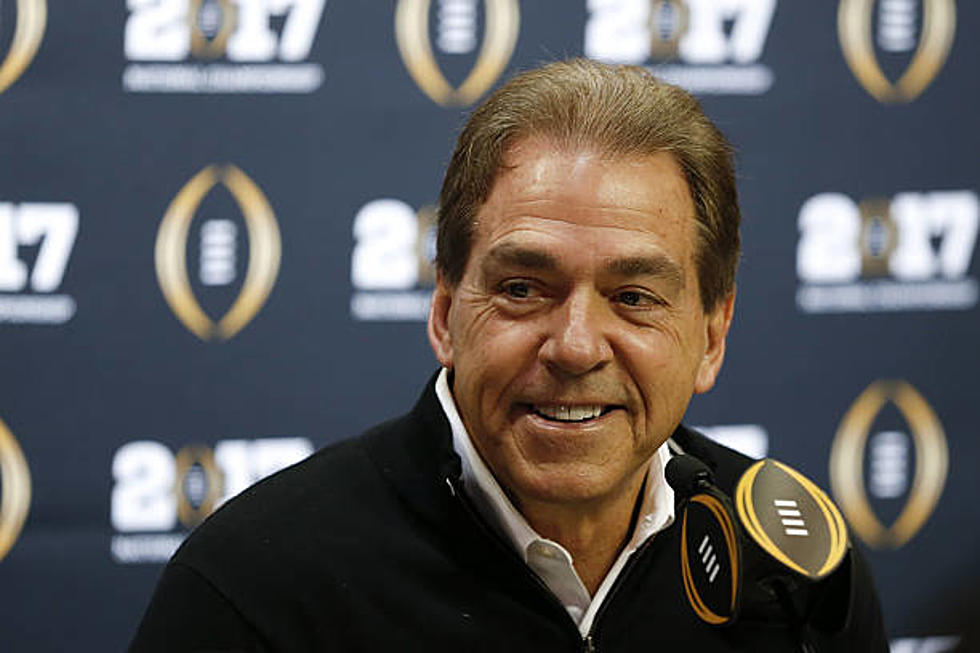 Nick Saban Responds to Viral Video of Brian Kelly Dancing with a Recruit
Icon Sportswire via Getty Images
Over 8 million people have viewed a captivating video of LSU coach Brian Kelly showing off his dance moves behind tight end target Danny Lewis. Lewis was on a recruiting visit to Baton Rouge when he filmed a light hearted, dancing  Tik Tok with Kelly in the Tigers uniform. Little did they know the video would go viral and the Louisiana native would later commit to Alabama.
Nevertheless, Kelly is not the only one who is notorious for dancing. When Nick Saban was asked about the video he said he had not seen it but he enjoys dancing as well. 
 "I like to dance too. I like to line dance, do the cupid shuffle or whatever they call and all that stuff," said Saban. "I usually do it in the house at our recruiting parties on Saturday nights and some of it ends up on Youtube. Everybody's got their way to do what they do whether it's recruiting or their program. There's a lot of ways to skin a cat and it's not for me to judge anyone in terms of what they do."
Needless to say, unforgettable videos and GIF's of Saban doing the cupid shuffle at a recruits house have resurfaced on twitter.
Reasons Why the Crimson Tide Will Beat LSU
Staff Picks Week 1 Results
The Tide 100.9 FM staff is picking winners! Each week in a friendly competition the Townsquare Media staff is picking games on the moneyline and a $150 Chuck's Gift Card is on the line. Check out the results from the first week.
All of the SEC Marching Bands From Alabama to Vanderbilt