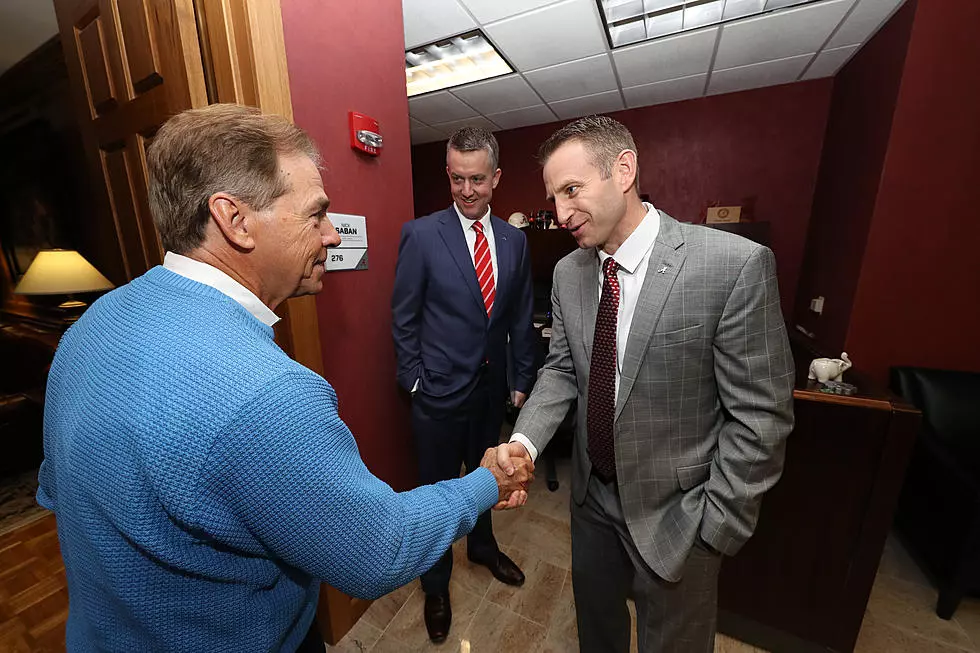 NCAA Approves On Campus Activities June 1
Photo Courtesy of Crimson Tide Photos
Somewhere in Tuscaloosa today Nick Saban, Nate Oats and Kristy Curry are smiling. According to Pete Thamel of Yahoo Sports, the NCAA Division I Council voted to approve voluntary athletic activities in football and men's and women's basketball to start on June 1. This vote puts the power back in the hands of the individual conferences for when each school is allowed to begin offseason activities.
The NCAA began cancelling events in early March when it decided to call off the men's and women's NCAA Tournaments amid the COVID-19 coronavirus pandemic. The organization continued its cancellation spree by forgoing the remainder of the winter championships and spring sports.
College football and basketball recruiting was altered, no in-person visits to recruit's homes or to college campuses, Alabama was forced to cancel its remaining Junior Days and even its high school summer camps.
Due to improving circumstances throughout the country, the NCAA voted today to allow students to return to campuses on June 1 to resume voluntary workouts.
This is a major step to getting sports back to normal in this country as many were concerned that athletes would not be able to properly train for the upcoming football season. The SEC is voting on Friday whether to allow its member universities to bring student-athletes back to campus on June 1 or June 15.
Once the SEC holds its vote, Coach Saban, Oats and Kurry can make and execute their preseason preparation plans.
Enter your number to get our free mobile app
Alabama's 2020 Football Schedule