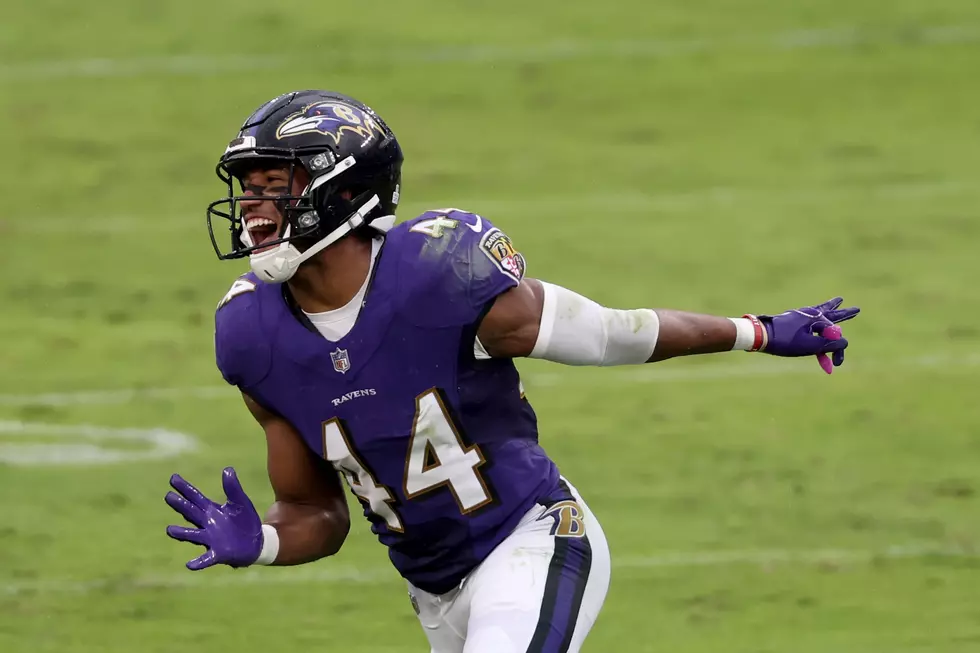 Marlon Humphrey Talks Following in his Parent's Footsteps at UA
Getty Images
Thursday's edition of Tide 100.9's The Game with host Ryan Fowler featured Baltimore Ravens corner and Alabama alumnus Marlon Humphrey.
Growing up in the state and with both parents being Alabama athletes as well, Humphrey's path to playing football for the Tide was pretty clear from a young age. He credits his father for teaching him and his siblings how to perform and prepare as professionals at any level.
"You know, you can only play this game of football for so long," Humphrey said, "and I think the biggest thing he did for me is to try and maximize that opportunity, that small window you have."
At Alabama in 2014-2016, Humphrey was a two-time All-American at corner and secured a national title as a redshirt freshman. He decided to enter the 2017 NFL Draft after another dominant season and was taken with the No. 16 overall pick by Baltimore.
The NFL is no stranger to talent from the Alabama football program, but Humphrey was clear about the professionalism he shows when facing former teammates.
"Every guy, whether they're kind of on the nicer side or the turn into a dog on game day, so much more comes out that you didn't know and it's almost like, you gotta put the Bama to the side now."
He elaborated with a story of meeting former teammate and current Tennessee Titan running back Derrick Henrey at the goal line during a play.
According to Humphery, Henry said in frustration, "Man, you couldn't just let me in?"
He's been selected to two Pro Bowls in his five-year career as a Raven but had his 2021-2022 season cut short in Week 13 due to an injury to a pectoral muscle.
Click below for the full interview:
For more from J.R. and all of the talented staff at Tide 100.9, make sure to check out our content at tide1009.com and on the Tide 100.9 app.
Crimson Tide's NFL Draft First-Rounders During Saban's Tenure
Take a look back on the Crimson Tide's first round selections under head coach Nick Saban.
Highest Earning Bama Pros of All-Time
The University of Alabama is known for constantly cranking out world-renowned athletes, but who of the best active or former pro players have the highest career contract earnings?