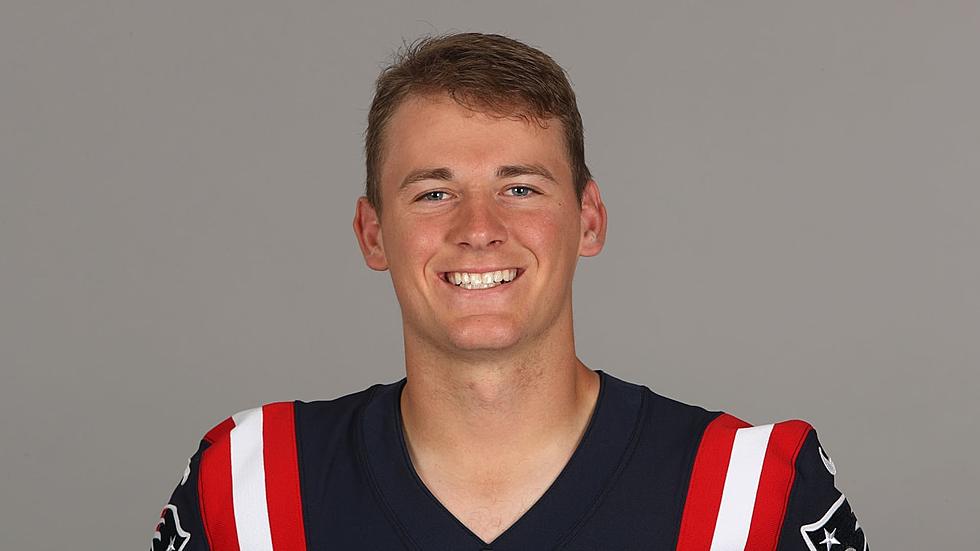 Mac Jones Will Wear No. 10 For New England
Photo courtesy of Patriots.com
Just a few hours prior to their opening preseason game of 2021, the Patriots have announced that their first-round pick, Alabama's Mac Jones, will continue to wear the No. 10 as he makes his first impression in New England.
As a tradition for their rookies, the New England Patriots assign the jersey numbers 50 through 59 to denote the first-year players in preseason camps and OTAs. Because this number generally follows draft order, QB Mac Jones has been seen wearing No. 50 in his early time at Foxboro.
In his last game wearing the No. 10 jersey for Alabama, Jones threw for 464 yards, a career-high for "The Joker," and five touchdowns en route to the Crimson Tide's 18th national title over the Ohio State Buckeyes.
Bama fans can see Jones' early progress tonight as he's likely to take reps in New England's first preseason game of 2021 against the Washington Football Team at 6:30 p.m..
Check out the possible New England QB battle here: WATCH: Mac Jones Competes with Cam Newton in Patriots' Practice.
For more content from J.R. and all the talented interns at Tide 100.9, make sure to tune in for Tide Tonight - Monday, Wednesday, and Friday - at 6:00 pm. You can hear all of our radio content on the Tide 100.9 app.
Meet The 2021 Alabama Offense
The 2021 Alabama offense only brings back three returning starters from the 2020 squad. Get ready for the new season by getting familiar with this year's Crimson Tide offense.
The Alabama Crimson Tide 2021 Defense
The Alabama Crimson Tide led the SEC in scoring defense in 2020 holding opponents to 19.4 points per game. The Tide is expected to be even stronger on defense this fall, returning several starters from last year and an impactful transfer.
Top 10 Acts to Play at the Tuscaloosa Amphitheater
Alabama Yellowhammer Foolproof Recipes
You can elevate the classic Alabama Yellowhammer with these foolproof recipes! Cheers!