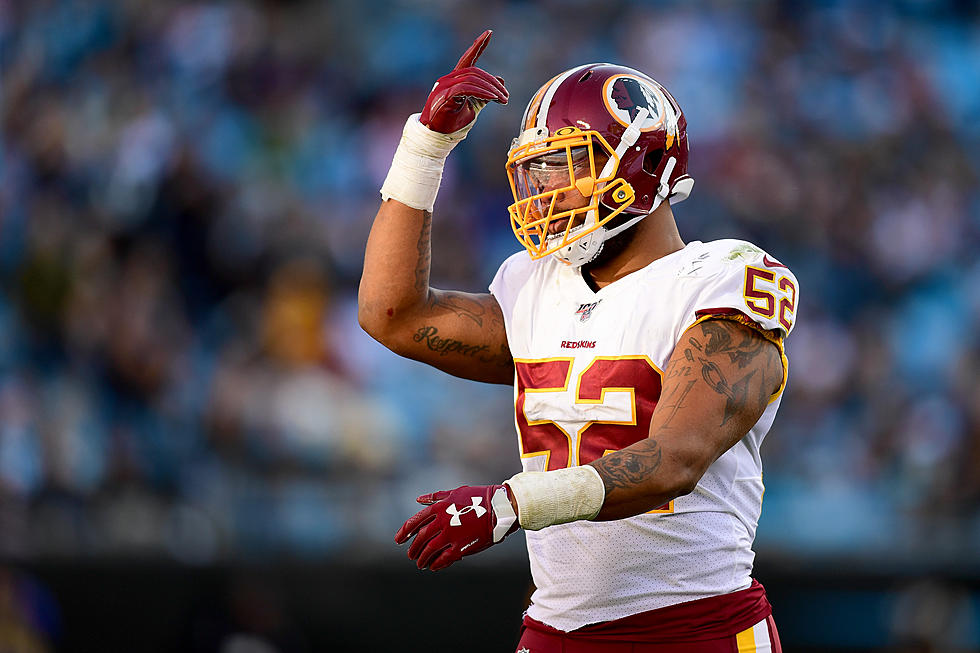 Former UA LB Ryan Anderson Suspended by NFL For PEDs
Getty Images
Former University of Alabama OLB Ryan Anderson is suspended six games by the NFL for violating their "Policy and Program on Performance Enhancing Substances Policy," according to ESPN's NFL Insider Adam Schefter.
Anderson, a Daphne, Ala., native and LB for the New York Giants, played at UA from 2013-2016. During his tenure with the Tide, Anderson made 128 tackles, forced six fumbles, recovered six fumbles, and earned 19 sacks.
NFL Network's Tom Pelissero released a statement by Anderson's agent, giving an explanation of the violation. "Ryan takes full responsibility for his mistake and apologizes to the New York Giants organization. and their fan base," said agent Chad Wiestling. "Ryan acknowledges it is his responsibility to understand and control what goes into his body. Ryan will continue to prepare and be ready to play after week six."
Anderson was drafted to the Washington Football Team in the second round of the 2017 NFL Draft, No. 49 overall. He saw a lot of play time as the backup LB, getting his first start in 2019. While with the Football Team, he started four of his 52 games played, had 78 tackles, six sacks, five forced fumbles, and two fumble recoveries. He signed with the Giants via free agency in March of 2021.
Since the Giants are trying to rebuild, Anderson has potential to become the starter with an indefinite depth chart. Anderson is sitting at the number three ILB on the New York Giants depth chart since the suspension. However, there still isn't a lot to go off of in that position for the Giants; Tae Crowder just finished his first season, Devante Downs just getting signed off the practice squad in March, and TJ Brunson on the IR with a knee injury. Anderson could make a huge impact on this team, but for now, will have to wait a little longer to show that promise.
Hillcrest Patriots @ Tuscaloosa County Wildcats - Aug. 27, 2021
On Friday, Aug. 27, the Hillcrest Patriots defeated the Tuscaloosa County Wildcats for their annual rivalry game 35-10. This is the eighth straight win for the Pats over County High.
Alabama Gardens in Spring
Alabama Gardens in Spring
New Augusta, Mississippi Tiny House
Alabama Athletes With NIL Deals
The biggest evolution in college athletics history is here. Check out which current Alabama athletes hold NIL deals in this ever-expanding and changing photo gallery.