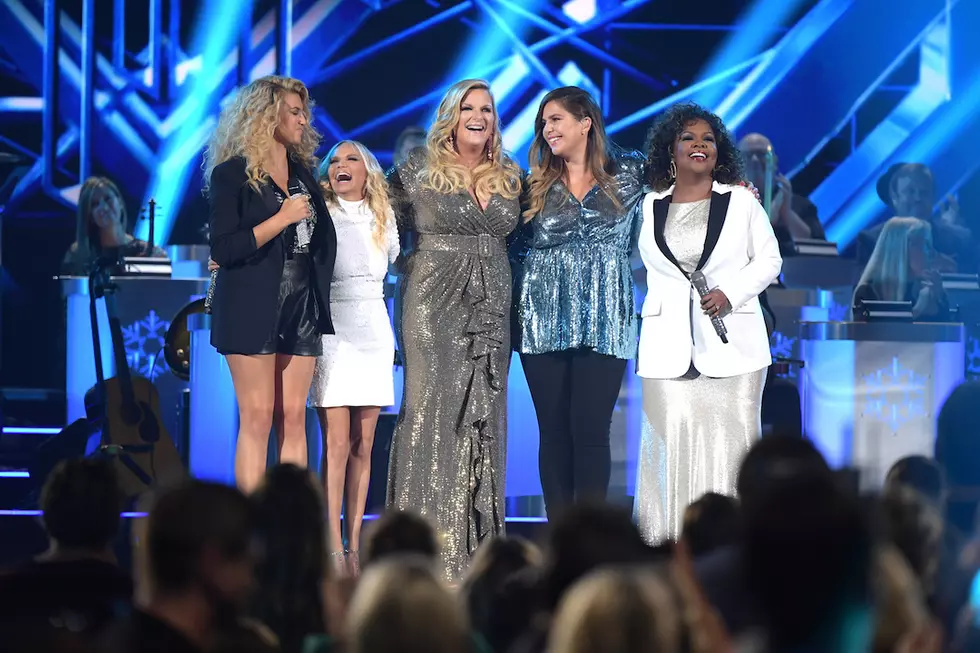 'CMA Country Christmas' 2019 Brings Iconic Female Singers Together for Special Collaboration
Jason Kempin, Getty Images
In an evening filled with iconic holiday classics, one of the brightest-shining performances of the 2019 CMA Country Christmas TV special is sure to be a rendition of the Christmas spiritual "Children, Go Where I Send Thee."
"Well, [CMA Country Christmas executive producer] Robert [Deaton] told us about it, and we just thought it would be great," reflects Winans on how the collaboration came together. "I'm so honored to be with all these incredible women. [It's my] first time singing with Tori. And Kristin! Kristin is singing in the rafters, so this is gonna be exciting."
Chenoweth concurs with Winans' excitement about the performance; in fact, she opted out of a Broadway appearance in order to be at CMA Country Christmas. "I'm getting ready to do a Broadway show, and we're in rehearsals, and they said, 'It conflicts,' and I said, 'Cancel Broadway! I'm not gonna miss this chance,'" she adds excitedly.
"We just stood up there today and made music. I felt the love," Chenoweth goes on to say, laughingly adding that since they performed from a complexly built stage, she also felt a little bit of danger. "I'm definitely the most petite one up there, and we were laughing, because we have grates up there, and we have these heels, and I'm like, 'I'll be the one that goes down that hole. Watch it happen!'
"But it's cool to be standing up there with people that I very much admire, especially Trisha," Chenoweth adds.
In addition to her performances during CMA Country Christmas 2019, Yearwood will host the event. The TV special will air on Tuesday (Dec. 3) at 9PM ET on ABC.
Who Else Is Performing at the 2019 CMA Country Christmas Special? Get a Sneak Peek!