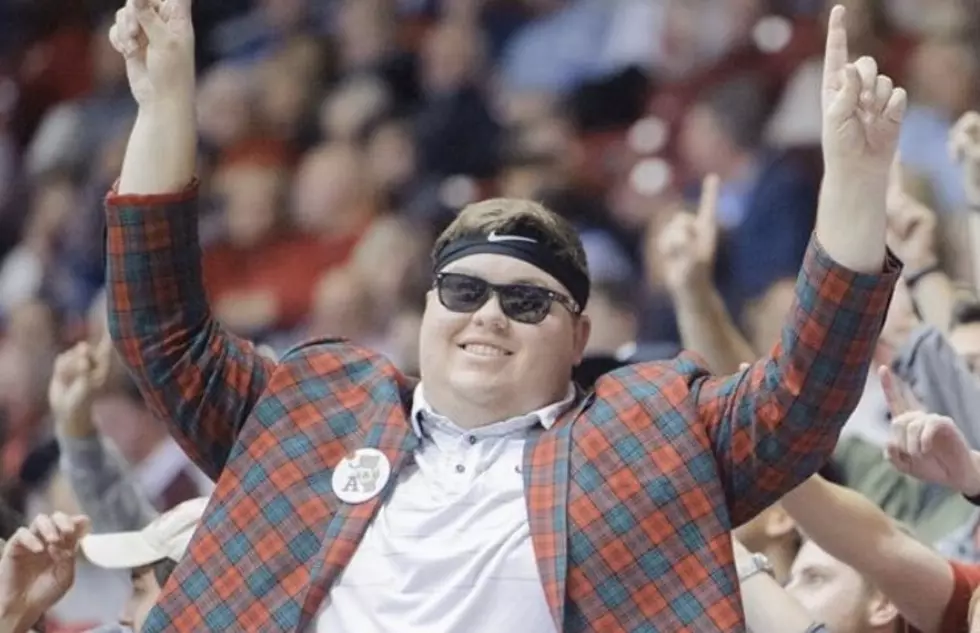 953 The Bear's Tribute to 'Fluff'
Photo Courtesy of @Roger_Hoover on Twitter
The Steve Shannon Morning Show and Bama fan Roger Myers honored James 'Fluffopotamus' Ratliff Monday Morning.
Fluff passed away Friday night at the age of 23. The Bama senior was truly a Bama superfan.  But basketball was his passion. Coach Nate Oats and players have expressed their love for this amazing young man.
An outpouring of love was evident Sat afternoon on campus as friends of Fluff gathered, including Greg Byrne and the University President.
LISTEN TO THE 953 BEAR FLUFF TRIBUTE HERE.