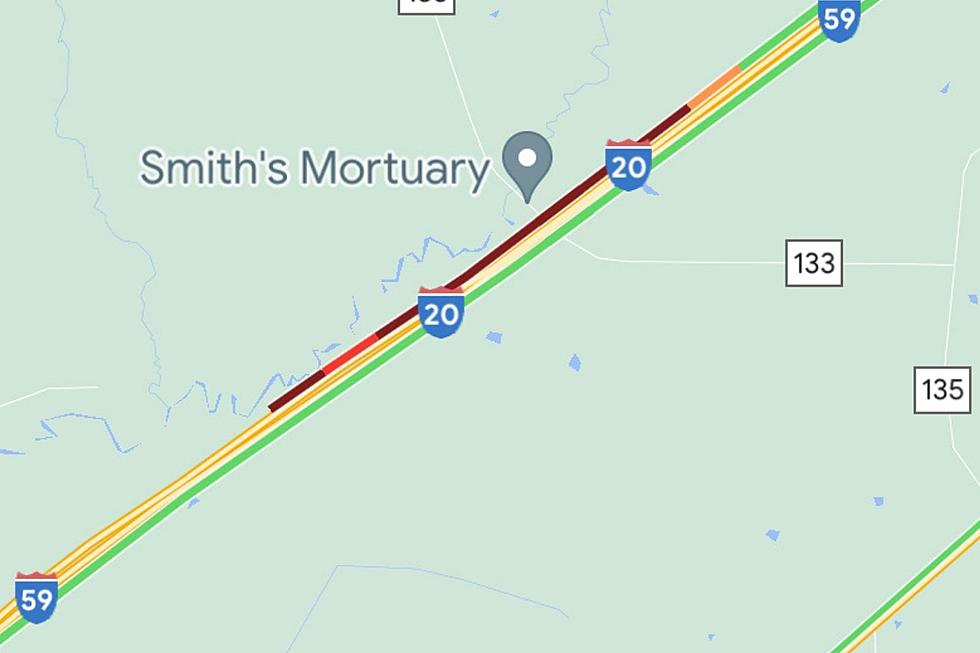 Wreck Closes Interstate 20/59 Westbound at Boligee, Alabama
Goggle Maps
As reported by traffic reporter Captain Ray Allen, an overturned vehicle on 20/59 westbound before the Boligee exit # 32 has closed the interstate. Motorists have been advised to take the exit at Alabama 14 which is exit #40 to US 11 then South into Bolgiee. Then you can return to the interstate.
NEW INFORMATION:
"Interstate remains closed. The driver of the truck is penned in the truck. A surgeon is going to cut a lower limb off to remove him from the truck," said Captain Ray Allen
At 6:16 pm, "Allen reports that State Troopers have informed him that it will be 2 to 3 more hours until the interstate westbound section is reopened."
According to PHI Air Medical of Mississippi, "every day poses a new challenge. Today we found a challenge that was a first for most of us in Alabama. Multiple resources later, 9 hours of extrication, the goal of success for a patient was achieved."
Also, "they were able to remove the driver without amputating his leg," said Allen.
According to a post that James Spann made on Facebook, "Greene County EMS is continuing to work an active traffic accident scene at approximately the 33mm on I-59/20. This scene requires heavy technical rescue and has been ongoing since 0400. Traffic is heavily congested southbound from exit 52 to exit 32."
Also, it was noted that "multiple agencies including Greene County EMS, PHI air medical unit, Eutaw Volunteer Fire Department, Tuscaloosa Fire Rescue, GCSO, ALEA, and ALDOT are continuing their work. Please make appropriate detours to avoid this active scene. Zac Bolding Greene County EMS Director."
The westbound interstate in this area has been blocked for an undetermined amount of time. This is a developing story and we will keep you updated.
(Source) Townsquare Media Radio Station Traffic Report Captain Ray. Click here to follow James Spann on Facebook. Click here to follow PHI Air Medical of Mississippi, on Facebook.
All Homicides in Tuscaloosa County in 2021
KEEP READING: Ordinary People, Extraordinary Stories
Every person has their own story to tell. Here's a collection of some of The Tuscaloosa Thread's original features spotlighting individuals in and around West Alabama for their unique stories.
Top Stories From The Tuscaloosa Thread (1/10-1/14)