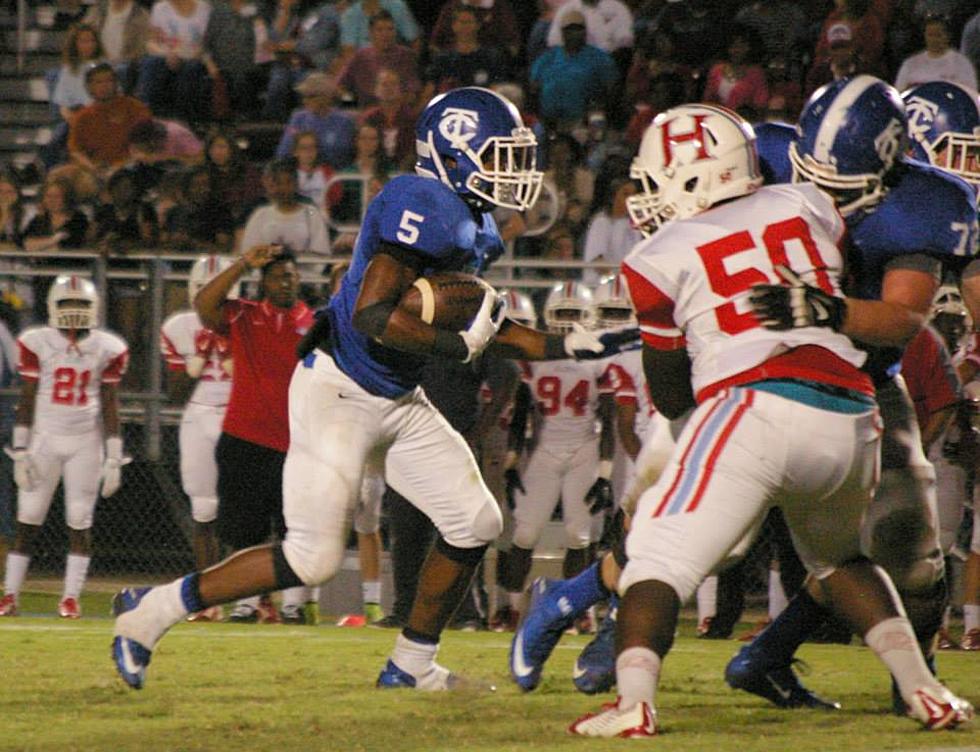 Wild Bill's Friday Football RoundUP
Picasa
Hillcrest @ Tuscaloosa Co:  It's the 24th meeting between big red and big blue in Tuscaloosa County that has lately been dominated by Hillcrest who has won 5 in a row!  You can hear it live on 95.3 The Bear...2 freshman quarterbacks, 2 talented running backs and both teams are looking for their first win of the season.  SLOBBER KNOCKER GAME OF THE WEEK! #WildBillShow
Northridge @ Demopolis:  Aileen Charles, a female kicker for the Jags has all eyes  on Northridge, Demopolis forced 3 turnovers in the 4th quarter last week in a come from behind win over County high.
Gordo @ Aliceville:  This is always a big Pickens Co rivalry, Gordo is the favorite but Alicville is always tuff at home!
Hale Co @ Sipsey Valley:  QB Cooper Bailey completed 23 of 39 passes for 239 yards and three touchdowns -- Fifteen of Cooper Bailey's passes against Holt were to younger brother Dalton Bailey, who had 219 receiving yards and ALL THRIEE touchdown catches.
Woodlawn @ ACA: ACA's defense is tuff and they have yet to give up a point.  Woodlawn may be takin' to the ole wood-shed tonight.
Greene Co @ Central Tuscaloosa:
Bibb Co @ Pelham:  former Bama great and Clemson coach Dabo Swinney gets his jersey retired tonight!
West Blocton @ Pleasant Grove:
New Life @ Tuscaloosa Christian: