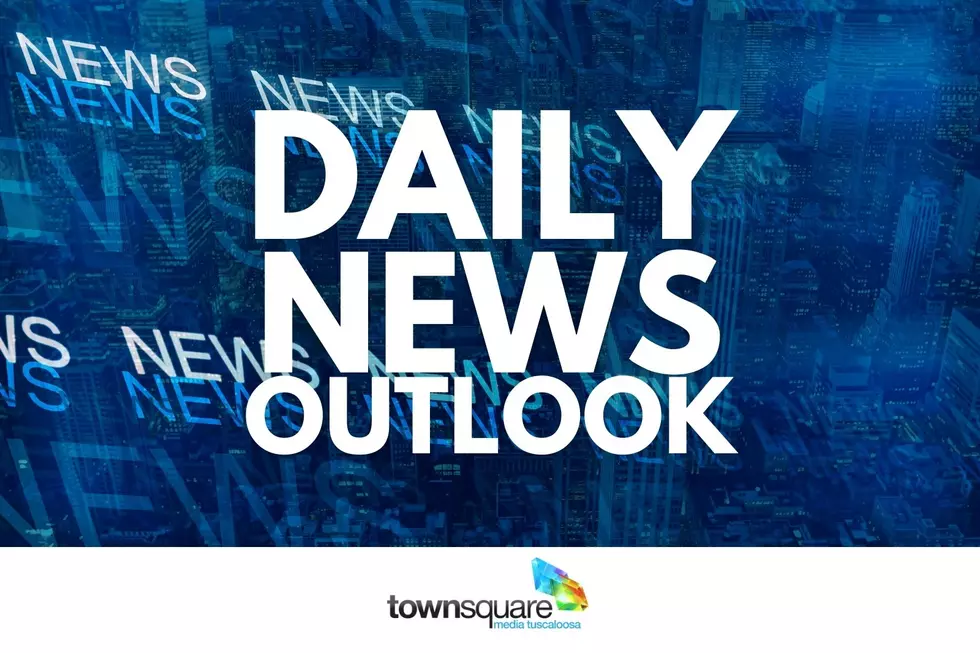 WEST ALABAMA TUESDAY BRIEFING
Canva
It has been a relatively comfortable start to our Tuesday with mild temperatures in the upper 50s and lower 60s across West Alabama. It will warm to seasonal highs in the lower to mid-80s today with partly cloudy skies.  Tonight, will be partly cloudy, with a low around 63. A calm wind will give way to winds from the northeast around 5 mph after midnight.
------
Top Stories:
The 2023 Annual Juneteenth Community Celebration hosted by The Tuscaloosa Branch of the NAACP will be on June 16, 17, and 19. Free events will feature a local civil rights bus tour, an African American genealogy workshop, a parade, and a community day in the park. Also, their ticketed annual fundraiser the "Living Legends" luncheon.
------
The Alabama Legislature begins the home stretch of the 2023 regular session tomorrow with a number of major bills remaining. Among them is HB14 by Tuscaloosa Democrat Rep. Chris England. It would change the law to require a unanimous jury decision for the death penalty but has run out for the legislation to pass in this session. But England tells APT Capital Journal he will not give up. There are two more meeting days in this session.
------
Stillman College is partnering with Verizon Innovative Learning for a STEM camp open to middle schoolers. According to a release, the enrichment program will provide children in grades six through eight with hands on training in topics such as design thinking, 3D printing, social entrepreneurship, and more. The camp is from June 5th thru the 30th.
------
The Appleseed Project has issued a report critical of Alabama. It claims in a press release that the state spends more time and capital on incarceration than on preventing crime and assisting victims of crimes. Their finding based on a survey of 410 Alabamians between 16 and 95 who are from communities with high rates of violence.
------
Chasidy White brought a Purple Heart medal to Northport's Memorial Day program in an attempt to locate the family of Jake Poole, the WWII soldier who received it. He was an Army Sergeant when he was killed during the Battle of the Bulge in 1945. White told news partner ABC3340 her parents found the medal signifying being wounded in combat at a yard sale. If you have knowledge of Sgt. Poole's family, contact American Legion Post 123. The Purple Heart is awarded to military personnel wounded in combat.
------
There were more than 100 shootings over the Memorial Day Weekend across the nation. One of them, locally. 26-year-old Crosby Daughtry was involved in a dispute inside the Wheels and Spokes Motorcycle Club off Culver Road that continued outside. 53-year-old man was shot once and transported to DCH Regional Medical Center with a non-life-threatening wound.
------
In sports:
Bama Softball heads to the College World Series beginning Thursday in Oklahoma City. The Tide will face SEC rival Tennessee in the first-round game Thursday morning at 11:00.
Bama Baseball hosts an NCAA Regional for the first time in 2 decades this coming weekend. Game 1 Friday 2:00pm: Troy vs Boston College. Game 2 Friday 6:00pm Alabama vs Nicholls State.
The Alabama Men's Golf Team finished tied for 11th in the NCAA Golf Championship in Scottsdale, AZ over the weekend.