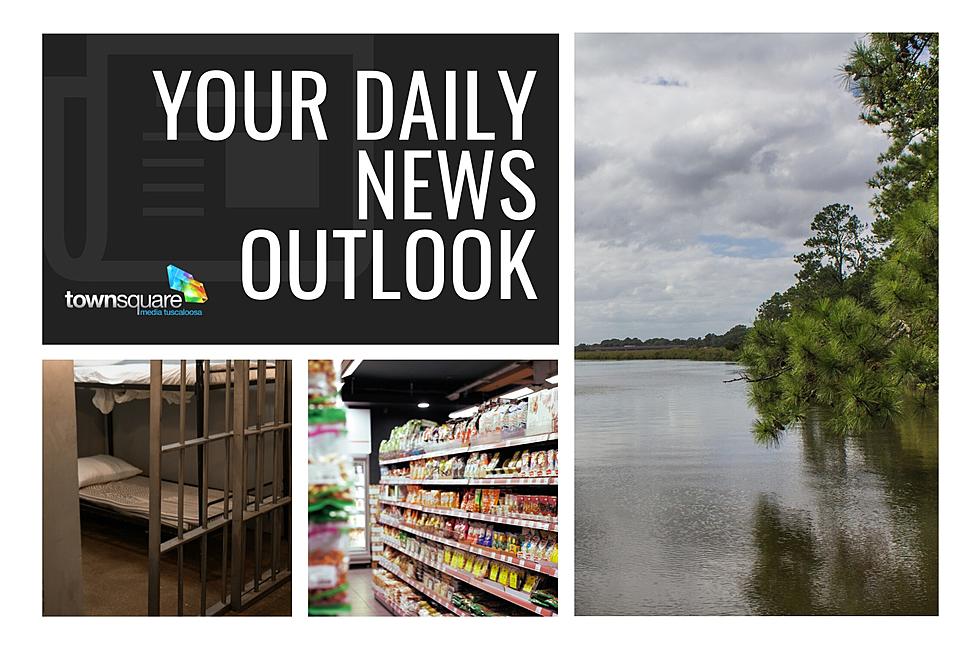 WEST ALABAMA HEADLINES FOR TUESDAY MAY 9TH
Canva
Scattered patch fog began the morning and is giving way to a slight chance of showers, then a chance of showers and thunderstorms after 11am. Today will be partly sunny, with a high near 88 according to the National Weather Service in Birmingham. West wind around 5 mph. Chance of precipitation is 30%.
------
The nationally recognized U-S News and World Report annual college rankings are flawed according to a statement on the Stillman College website from President Cynthia Warrick. That is why she says the Historically Black College is pulling out of the magazine's rankings. She claims they place lower-resourced schools at a disadvantage.  The private nonprofit institution's rejection of the rankings is the latest in a string of withdrawals that began late last year.
------
Just days after celebrating International Firefighter Appreciation Day, the Dancy-Cochran-Memphis Fire House in Pickens County has burned to the ground. The building, equipment and fire apparatus were all destroyed in the blaze last night. The department is located on Alabama Highway 17, southwest of Aliceville. Cause of the fire remains under investigation.
------
More than 92-hundred Alabamians have been approved for Federal Student Loan forgiveness according to U.S. Department of Education. That works out to about $70,000 per borrower. 373,000 Alabamians applied for or were deemed automatically eligible for student loan debt relief.
------
Alabama ranks third in the nation for cervical cancer, a disease that doctors say is preventable. ADPH Cancer Prevention and Control Division Director Nancy Wright told a press conference the state is launching "Operation Wipe Out Cervical Cancer Alabama". She told a press conference, ""We can do that how three steps First, increase HPV vaccination. Second, increase cervical cancer screening, which is a pap HPV test regularly. Third, appropriate follow-up tests for the screening results that show up with abnormal cells. We can do these three things with the help of parents, physicians, business leaders, community leaders, health departments and academic centers."
The statewide plan is the result of a summit where primary care providers and public health leaders representing 42 of the 67 Alabama counties came together to identify solutions to cervical cancer prevention and control in Alabama.
------
The City of Tuscaloosa will hold the 2023 Household Hazardous Waste Disposal Day on Saturday, June 3 from 8 a.m. until noon at its Public Safety Logistics building located at 3311 Reese Phifer Ave. According to a city press release, household hazardous waste is the discarded, unused or leftover portion of household products containing toxic chemicals. Items dropped off will either be neutralized and recycled into new products or safely and properly disposed.
--
The Literacy Council of West Alabama will host its 2nd Annual Book Stock Festival on Saturday, May 20, from 10:00 a.m. to 2:00 p.m., at the New Heights Community Resource Center, 3834 21st Street, Tuscaloosa, Alabama, 35401. The press release said that "the purpose of this event is to raise awareness about the importance of reading in our community."
--
In sports:
The Alabama Baseball Team wraps up the mid-week, non-conference schedule tonight against Troy in the Montgomery Riverwalk Stadium where the minor league "Biscuits" play. Interim Tide Head Coach Jason Jackson says Troy is not an easy team to play because they hit a lot of home runs and apply pressure on the bases. Some 7,000 fans are expected to turnout.