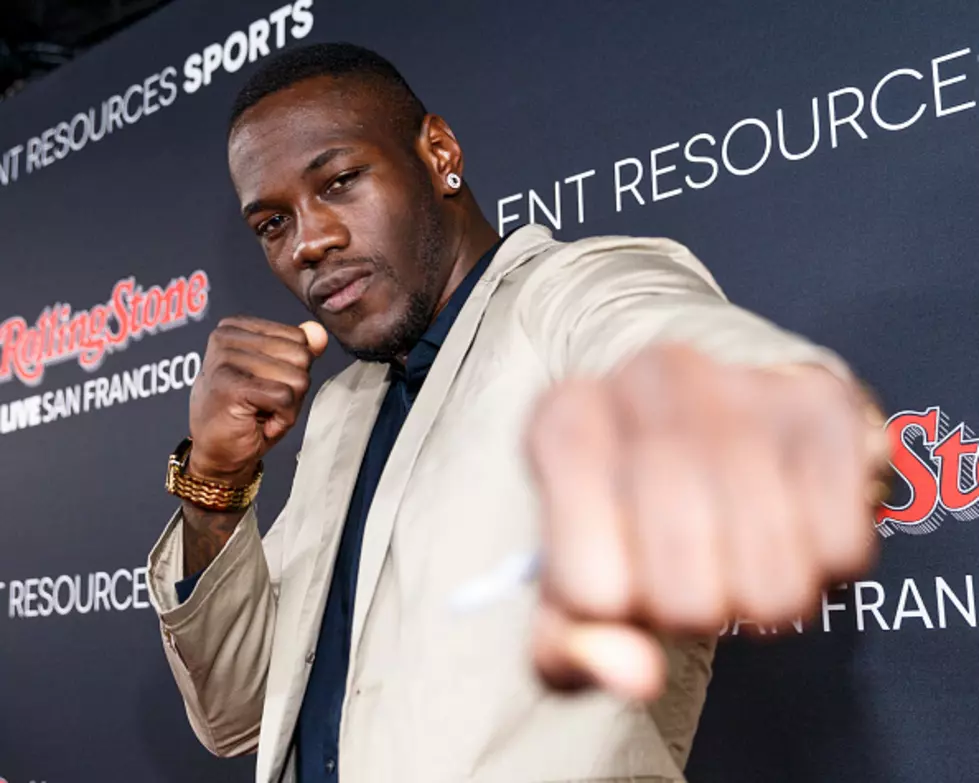 WBC Champ Deontay Wilder Arrested in Tuscaloosa, Charged with Marijuana Possession
Getty Images
Reigning World Boxing Council champion Deontay Wilder was arrested and subsequently charged with marijuana possession. 
The Tuscaloosa News reports that Wilder, who had just returned from a trip to Georgia, was out in his Cadillac Escalade and was stopped around 4 p.m. at the old Books-A-Million parking lot.
Officer Roach had stopped Wilder for a window tint violation and detected a small amount of marijuana in the vehicle. Wilder was arrested and charged with second-degree possession of marijuana.
Wilder's attorney, Paul Patterson, said the marijuana wasn't Wilder's and was left by someone to whom Wilder had lent the vehicle in his absence.