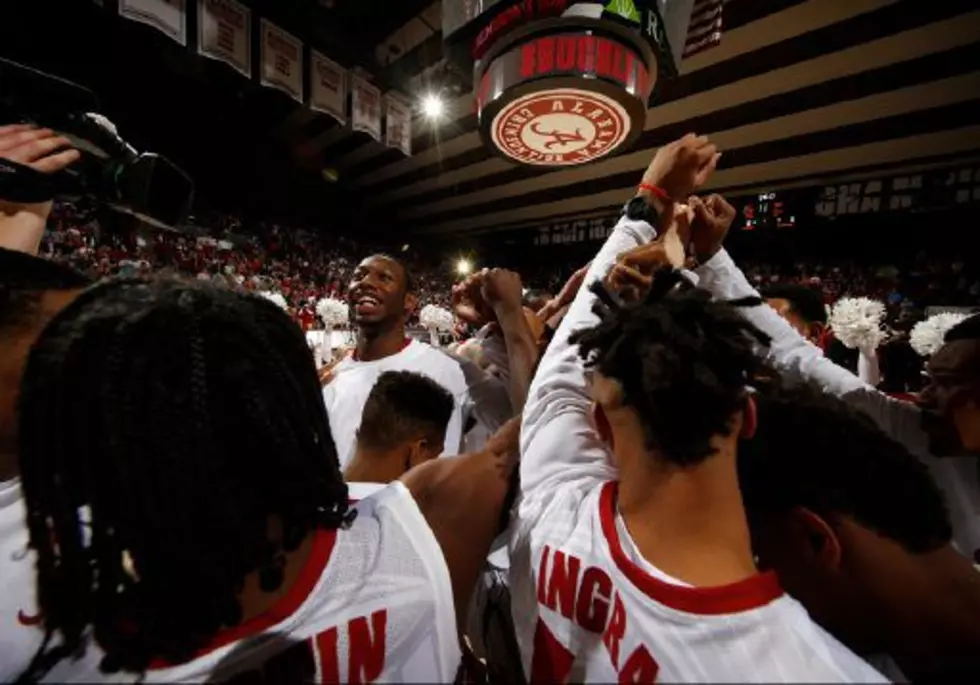 "Time to Focus on Alabama Basketball" -Wild Bill
Photo courtesy of Alabama athletics
Last night Alabama men's basketball team lost 80-67 to the No. 23-ranked Florida Gators  in Coleman Coliseum. The Crimson Tide falls to an overall 9-6 record, including a 2-1 mark in league play.
Now that football is gone, our eyes look to Basketball and SEC play is in full throttle.  The Gators (13-3, 4-0 SEC) started the first half on an 11-0 run to take an 11-6 lead with 16:16 on the clock. With 11:18 to play, Florida extended their lead to 34-16 on a 14-1 run. Alabama responded with a 15-4 run of its own over the last 4:51 of the half to cut Florida's lead to seven points, 38-31, going into halftime.
Alabama outscored Florida 15-7 to start the second half to take a one-point lead, 46-45, with 15:49 left in the half. Both teams went on to exchange buckets over the next seven-plus minutes, as Alabama held a three-point lead, 59-56, with 7:22 left to play. Florida responded with a 10-2 run to take a 66-61 lead with 5:22 on the clock. Alabama went on to score six more points, but it wasn't enough as Florida went on to pick up an 80-67 victory.
The Tide shot 23-of-50 from the field in the 40 minute contest, while going 5-of-13 from beyond the arc. Alabama won the rebounding battle between the blocks by a 37-30 margin. Freshman Braxton Key led the Tide offense with a career-high 24 points, marking the first 20-point performance by an Alabama player this season.
The Tide will be back in action on Saturday, Jan. 14, when it travels to Baton Rouge, La., to take on the LSU Tigers in a game that is set to broadcast on 95.3 The Bear at 2:30 p.m in Tuscaloosa!