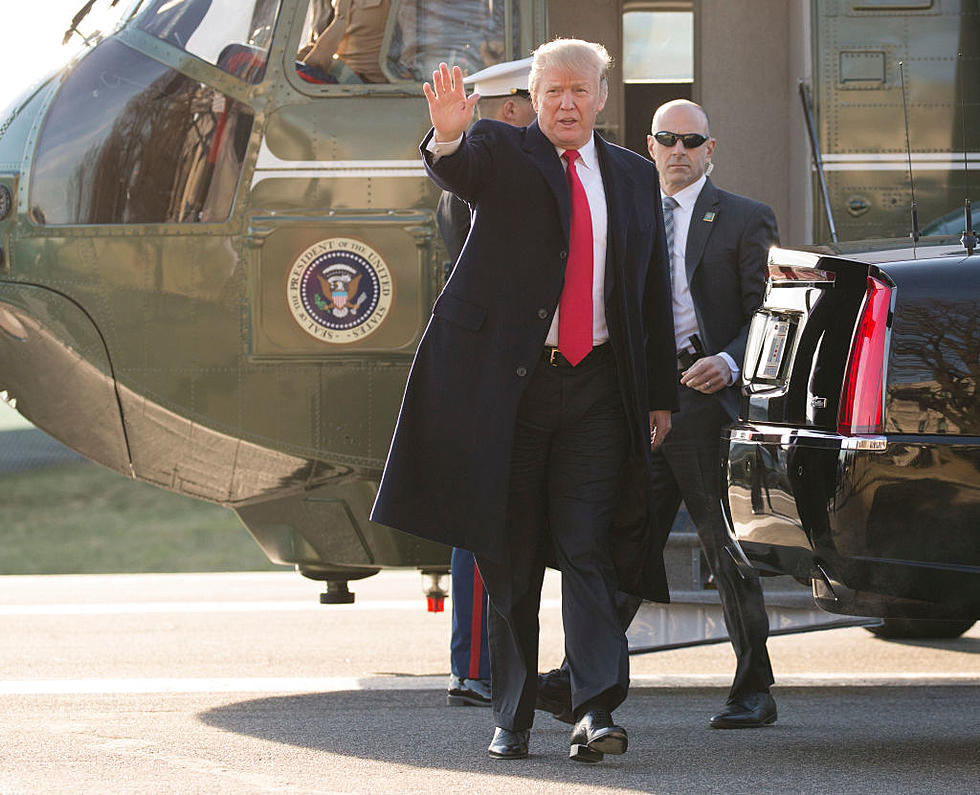 The President & The Big Ten: A Call For The Sake Of Football
Getty Images
On Tuesday morning, after a representative from the White House requested a meeting regarding college football in 2020, President Donald Trump and Big Ten commissioner Kevin Warren shared a phone call to discuss a timeline for return.
The President suggested the demeanor of the call with Warren seemed positive while answering questions at Joint Base Andrews in Maryland.
"Let's see what happens. He's a great guy. It's a great conference, tremendous teams. We're pushing very hard. ... I think they want to play, and the fans want to see it, and the players have a lot at stake, including possibly playing in the NFL."
"We had a very good conversation, very productive, and maybe we'll be very nicely surprised. They had it closed up, and I think they'd like to see it open, along with a lot of other football that's being played right now."
After speculation surrounding the phone call, a Big Ten official released a statement reminding college football fans that any plans for fall sports would have to be voted on and approved by the conference's presidents and chancellors. Though, according to ESPN sources, the Big Ten is currently operating a "Return to Competition Taskforce."
There has been no return to play proposal given to the presidents and chancellors at this time. After the Big Ten canceled their season on August 11, by a vote of 11-3, the paramount concern for the majority was the future health of those afflicted with coronavirus.
According to a conference spokesperson, the only other Power 5 conference to suspend fall sports for 2020, the Pac-12, currently hasn't received this same call from the White House.
The three other conferences included in the Power 5, the ACC, Big 12, and SEC, are all still full steam ahead for a football season this year. This "Power 3" college football season kicks of Thursday, September 10 with UAB @ Miami at 7:00pm on the ACC Network.
For more content from J.R. and all the talented interns at Tide 100.9, make sure to tune-in for Tide Tonight - MWF 6:00-7:00pm. You can hear all of our radio content on the new Tide 100.9 app!
Enter your number to get our free mobile app
Alabama's 2020 Schedule