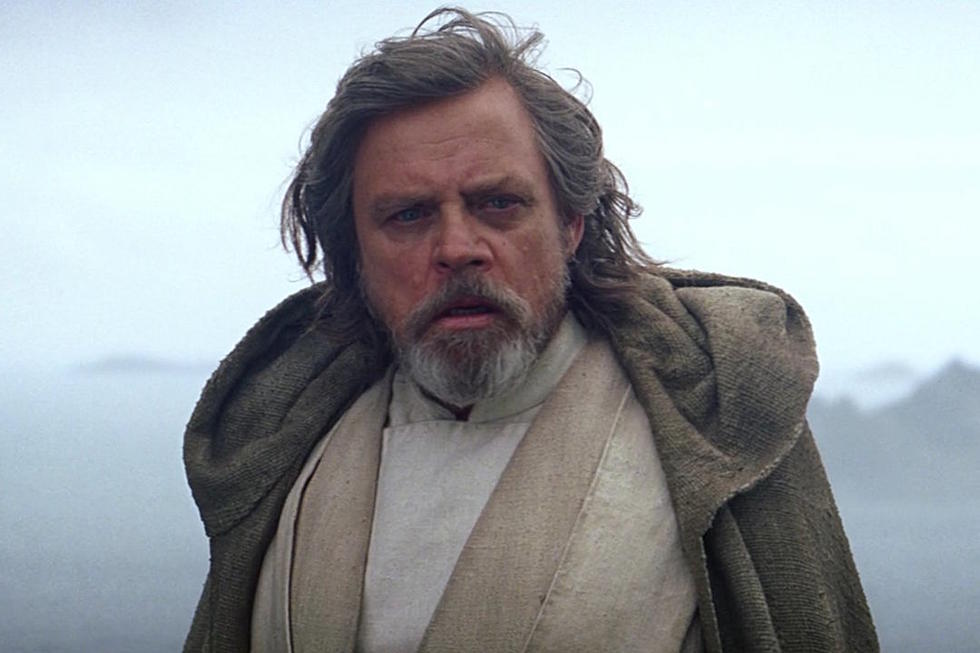 Mark Hamill May Have Revealed When the New 'Last Jedi' Trailer Is Dropping
Lucasfilm
As spotted by Star Wars News, Hamill responded to a fan on Tuesday morning who mentioned him in a tweet anticipating the arrival of a new trailer. Instead of a polite-but-vague, "It's coming eventually!" Hamill literally gave away the exact date and venue for the trailer's debut. "Watch Monday Night Football on Monday October 9th- for no reason in particular," Hamill tweeted. He's since deleted the tweet, but you can check out a screenshot of it over at Star Wars News.
Should we assume that was an actual mistake on Hamill's part and, once he realized the blunder, he quickly deleted the tweet – or he got a not-so-happy phone call from Lucasfilm? Or was he intentionally leading us awry? Hamill has tweeted before and told fans to avoid as much of the Last Jedi marketing, as to preserve surprise for when the movie actually opens on December 5.
But Disney debuting a new Star Wars trailer during Monday Night Football wouldn't be a first – the studio took the same route for the second The Force Awakens trailer back in 2015 – and it would make sense to air it on ESPN. We'll likely get some more details as the release approahces and the studio starts dropping some breadcrumb teases. The official Last Jedi Twitter account has shared curious tweets of late with the language "almost there," so we know we're heading into full-blitz marketing territory sooner or later.