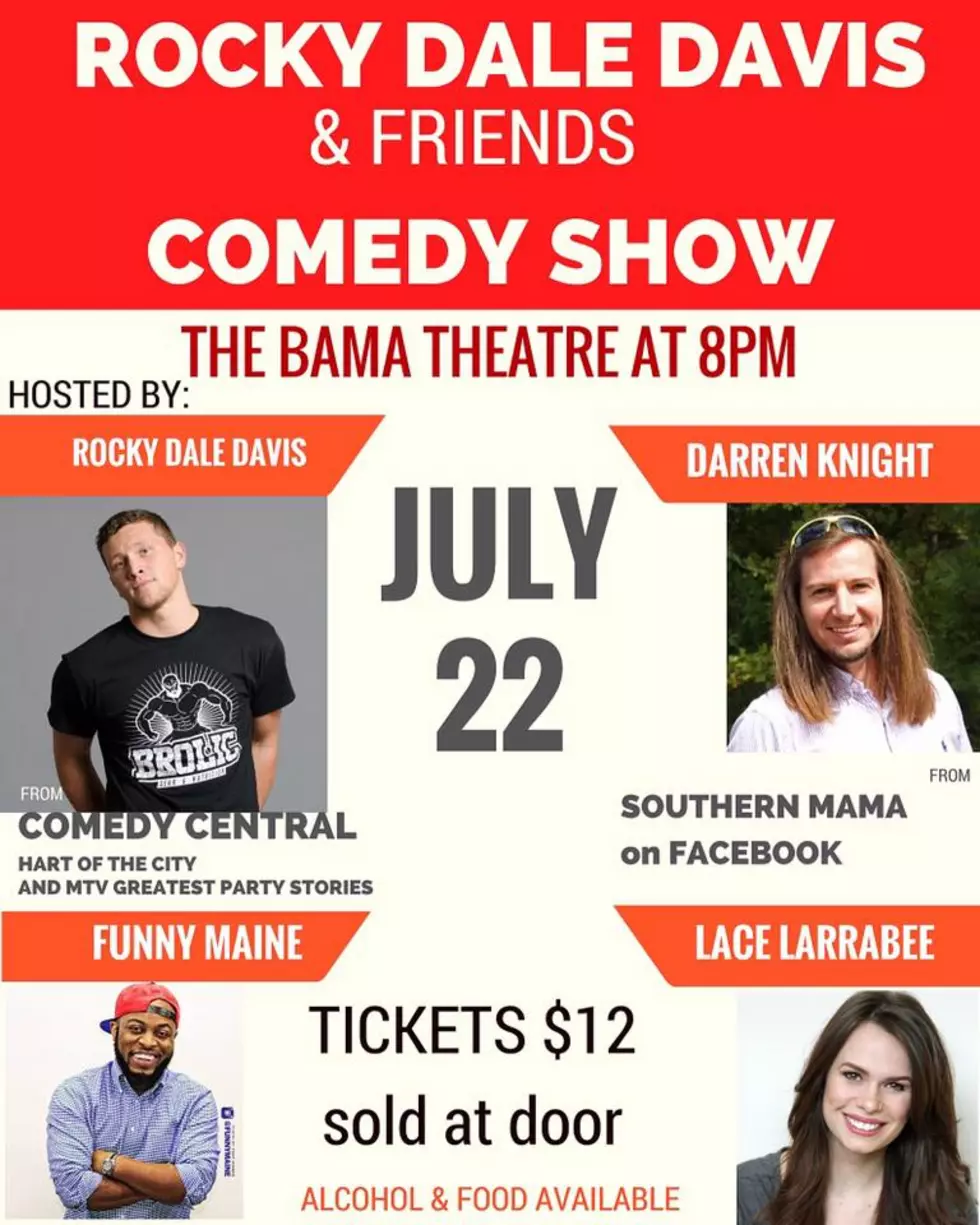 'Southern Mama' Coming To Bama Theater in Tuscaloosa
Rocky Dale Davis
"Southern Momma" has taken over a southern corner of the internet, racking up millions of views imitating the things he heard growing up in Gadsden, Alabama and he's coming to Tuscaloosa.
Darren Knight credits his experiences growing up in Alabama that inspired his character, "Darlene" who has generated millions of views on Facebook and YouTube in the last year.
"You know, my parents were separated, and I think that's something a lot of people can relate to. I was raised discipline-wise by my mother and hearing some things, the women in our family are very strong willed southern women," Knight said according to WIAT-TV.
Knight posted his first video, "Taking 'em Kids to School," a little more than a year ago and after that things took off like 'wildfire'.
"That's the ultimate goal with this whole southern mom thing, is to make people laugh. If they're enjoying it and they're happy, then I'm happy," Knight said.
Looks like he's about to make lots of folks happy. He's joining the Rocky Dale Davis & Friends Comedy Show along with Rocky Dale Davis (from Brookwood, Alabama!) Jermaine Johnson and Lace Larrabee be at Tuscaloosa's Bama Theater Friday, July 22, at 8 P.M.
Tickets are $12 and available at the door.