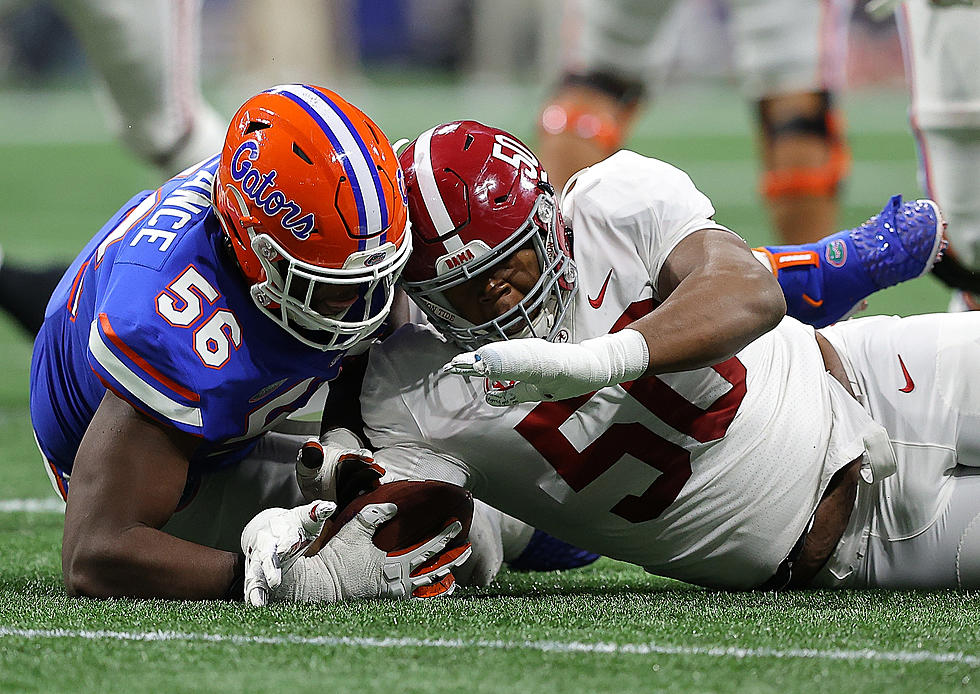 Shane Matthews Says Florida's Strength is Their Overall Balance
Getty Images
Kickoff between Florida and Alabama is quickly approaching. The opening SEC contest for both teams grows in anticipation for both fanbases as the clock nears the hour of showdown. Florida, of course, is a different team than fans saw last year in the SEC Championship.
To see how Florida has changed, Ryan Fowler of Tide 100.9's The Game with Ryan Fowler welcomed Shane Matthews to the program. Shane Matthews is a Florida Gator Alumnus, and played quarterback for Coach Spurrier in the 90s.
Matthews first elaborated on Emory Jones and how he ended up in Florida. Emory was originally committed to Ohio State. But Dan Mullen was able to convince him to come play for the Gators.
"Emory's got a lot of talent and I expect him to play a little better this week, we need him to play better." Shane said.
Anthony Richardson was also brought up, and Matthews praised his abilities. "I think he's going to have a tremendous career at Florida, I think Dan has really, really done a tremendous job when he's in the game calling plays."
Speaking about Dan Mullen, Shane spoke about what Dan Mullen has done best: Coaching Quarterbacks. Mullen's success with QBs is well known.
"I feel like Dan takes what he has and he tries to put those kids in a position to be successful," Matthews continued, "There's so many coaches that have all these elaborate pass plays or run plays...that's why you sit down with your offensive coordinator...that's what a good play caller does and Dan does it."
For the latest interviews and previews on Alabama Football, be sure to check out the Tide 100.9 Soundcloud. 
Alabama Crimson Tide All-Time Rushing Leaders
The 10 Greatest College Football Rivalries
Alabama Crimson Tide All-Time Sacks Leaderboard
Alabama Football's Record Against the SEC & Other Major Opponents
The Alabama Crimson Tide is 929-331-43 all-time in college football. See how the records fall against the Tide's SEC rivals and other top programs in the nation.