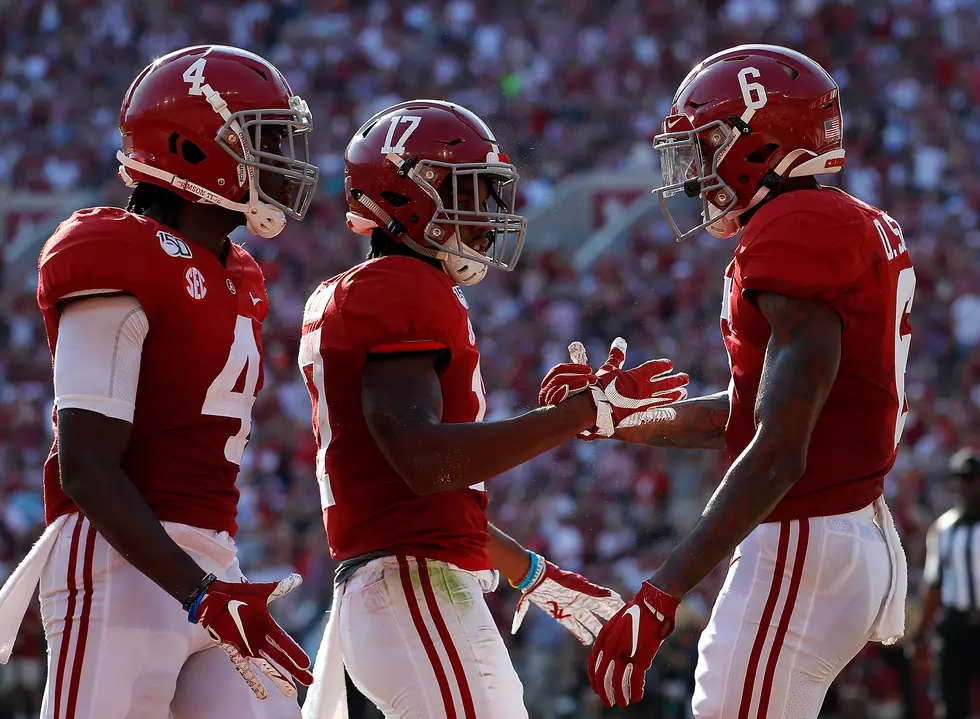 Seven From Alabama Are Named as 2020 Sporting News Preseason All-Americans
Getty Images
On Thursday, Sporting News, one of the five sources that determine consensus All-Americans, released their 2020 Preseason All-Americans list. With a total of seven players selected, the University of Alabama has the largest representation of any single school on the list.
The Crimson Tide had three selected for the all first-team and four named to the all second-team. The all first-team included offensive tackle Alex Leatherwood and receivers DeVonta Smith and Jaylen Waddle. For the all second-team, Najee Harris at running back, Deonte Brown on the offensive line, Dylan Moses at line backer, and Patrick Surtain II as a defensive back were all selected.
Six of the players named to the Sporting News's recent list were also selected to the 2020 Walter Camp Preseason All-America team earlier in June. The only player to not make this list was the offensive linemen and Decatur, Alabama-native, Deonte Brown. Like Sporting News, the Walter Camp Foundation is one of the five news organizations that make up the Consensus All-American List. 
The NCAA's Fall sports athletes were able to return to campus starting on June 8th and on the 17th the NCAA approved a six-week training schedule for its football programs. According to ESPN, the NCAA plan will have Alabama start holding required workouts on July 17th. Two weeks prior to normal summer football camps, which open on August 7th, the Tide will start a program named "advanced summer access". This two week access will allow for walk-throughs, team meetings, conditioning, and weight training.
For more content from J.R. and all the talented interns at Tide 100.9, make sure to tune-in for Tide Tonight - MWF 6:00-7:00pm. You can hear all of our radio content on the free Tide 100.9 app!
Enter your number to get our free mobile app
Saban's First Rounders