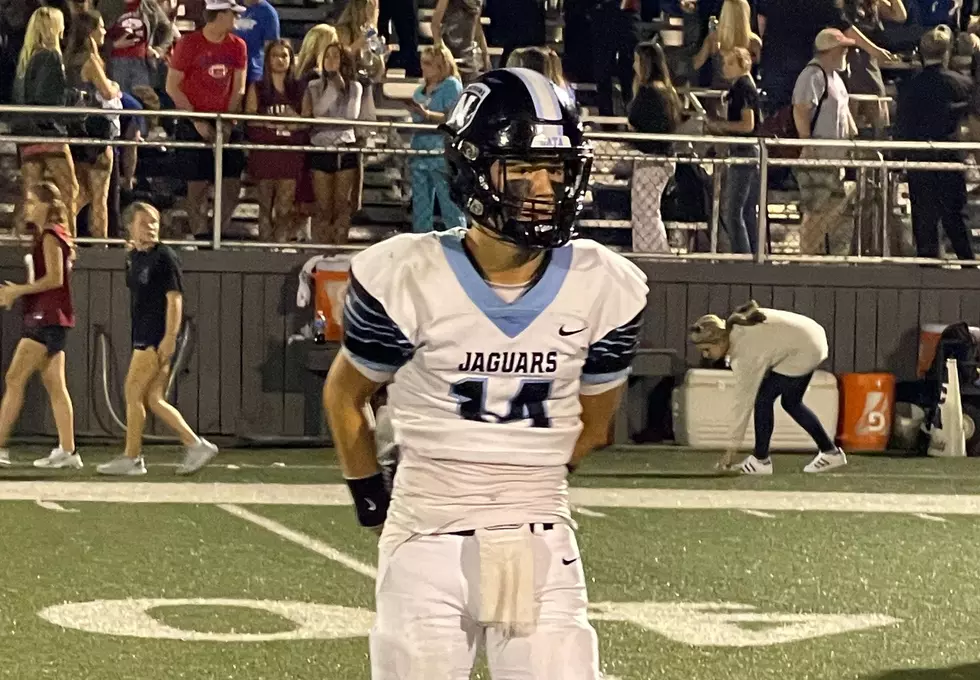 Northridge Sophomore Quarterback Earns First Collegiate Scholarship Offer
Photo taken by Xavier Houston
---
Tide 100.9's local high school football coverage is powered by The University of Alabama Online, "Where Legends Log In."
Monday marked a career milestone for a Tuscaloosa athlete. Northridge sophomore quarterback Rowdy Christensen was offered his first collegiate scholarship by the Central Michigan Chippewas.
The Chippewas are led by former Alabama offensive coordinator Jim McElwain who is in his fourth season in charge of the MAC program. McElwain spent four years on Nick Saban's staff calling offense and coaching quarterbacks.
"This is my first D1 offer, or even offer in general. It felt great for someone to finally pull the trigger! Coach Mac is very down to earth, and he's offensive minded. While Coach Mac was at Bama, he actually got to know my parents pretty well. My recruitment has actually just kicked off with Central Michigan, and I am super pumped that they were my first! I am very grateful and blessed to even have the opportunity to be recruited and I can't wait to see what the future holds," said Christensen in response to being offered.
The Jaguars are currently 3-2 in the sophomore's first season starting under center and are currently on a three-game winning streak. The Jaguars were not only working in a new quarterback but also were getting used to Ryan Lolley in his first season in charge at Northridge.
Unofficially through five games Christensen is 43-of-72 for 888 yards with 9 touchdowns and 3 interceptions. He's also taken 13 carries for 73 yards and 1 touchdown.
The Northridge season will likely be determined over the next four weeks as they alternate between two of the top teams and two of the bottom teams in Class 6A Region 4.
Christensen is listed at just 6-foot, 165 pounds but as just a sophomore there's plenty of time for him to continue to grow and impress more colleges.
Northridge beats ACA 42-28
Week 5: Northridge vs Bryant
Northridge vs. Bessemer City
The Northridge High School Jaguars beat the Bessemer City High School Tigers in football by a score of 40-12 on Thursday.
Hillcrest at Northridge Week 3 2022