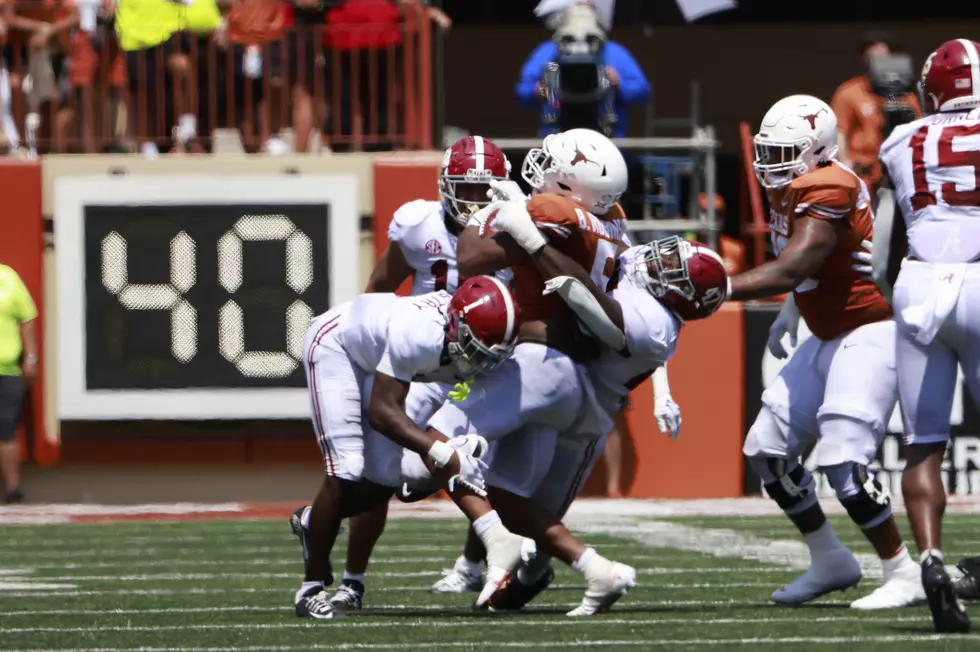 Legendary Coach, Former Saban Assistant Evaluates Alabama Defense
Crimson Tide Photos / UA Athletics
Pete Jenkins joined The Game with Ryan Fowler this week and provided insight on the Alabama football team and college football as a whole. Jenkins is a premiere defensive specialist with over 50 years of experience in the coaching industry, including coaching under Nick Saban at LSU.
Jenkins credited the Alabama defense on its performance against Texas last weekend.
"They only scored one touchdown and they were in the red zone I believe six times," said Jenkins. "So in all fairness you got to look at Alabama on the other side… Alabama's defense really played their tail off too."
The defensive guru specifically credited the Alabama defensive line.
"Alabama's defensive line whipped the Texas offensive line pretty good," said Jenkins. "I'm not just saying this because I'm a defensive line coach or a defensive coach, but I thought that the controlling thing in the game were the two defensive lines."
While crediting the defense, Jenkins had critiques as well.
"One of my favorite people in the world, Will Anderson, on two third down plays gave them new life," said Jenkins. "There were so many penalties that hurt Alabama."
Jenkins also gave shout outs to multiple Crimson Tide players on the defensive side of the ball, including defensive lineman, Jaheim Oatis.
"I love the guy, I think he's going to be a really, really outstanding player," said Jenkins. "When I was there during fall camp, he was in Freddie's, (Alabama defensive line coach), office all the time, he wants to be a good player."
Jenkins is still involved with football, serving as a consultant for Alabama, Georgia, and many other football teams.
Alabama vs Texas Week 2 2022