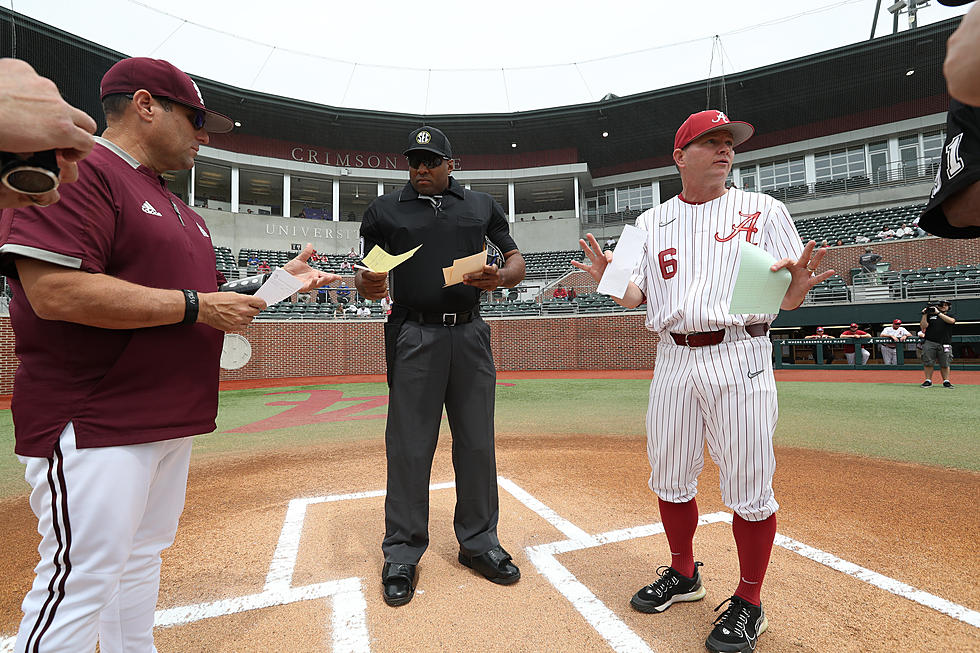 Identity of Alabama Baseball Bettor Disclosed
Crimson Tide Photos / UA Athletics
According to a Sports Illustrated report from Ross Dellenger, Pat Forde and Richard Johnson, the identity of the bettor who placed money on an Alabama baseball game for ex-head coach Brad Bohannon has been revealed.
Bert Eugene Neff Jr. placed the bet for Bohannon, and reporting says Neff Jr. was in contact with Bohannon while placing the bet at Great American Ballpark on April 28th.
Bohannon isn't the only connection Neff Jr. has with college baseball.
Neff Jr.'s son, Andrew Neff, is on the Cincinnati Bearcats baseball squad. Sports Illustrated wrote, "Sources describe him [Neff Jr.] as well connected within the realms of the youth baseball and college baseball realms."
According to SI, authorities were alerted to suspicious wagering surrounding the Alabama-LSU game on April 28. Alabama scratched ace Luke Holman, opting for Hagan Banks, who had not pitched in nearly six weeks. Alabama lost to LSU 8-6.
There is currently no knowledge if Neff Jr. placed bets on Cincinnati baseball games.
Neff Jr. also played for the Cincinnati Bearcats and Indiana Hoosiers baseball programs in the late 1990s.
Two members of the Cincinnati baseball staff, Kyle Sprague and Andy Nagle, were let go on May 17 due to sources believing they knew about Neff Jr.'s gambling and their negligence in reporting the situation.
Nagle, Sprague and Neff Jr. have not commented on the situation.
The NCAA forbids athletes and staff from placing bets on any sport where the NCAA sponsors a championship.
Yet, the firing of Bohannon hasn't seemed to matter to Alabama's baseball team. The Tide are one of the hottest teams in the country despite losing to Vanderbilt 9-2 this evening.
Alabama is 10-4 since Bohannon's termination, placing them in a position to host a regional in the coming NCAA tournament.
Alabama Baseball 2023 Roster
Take a look at the Alabama baseball roster for the 2023 season.
Highest Earning Bama Pros of All-Time
The University of Alabama is known for constantly cranking out world-renowned athletes, but who of the best active or former pro players have the highest career contract earnings?