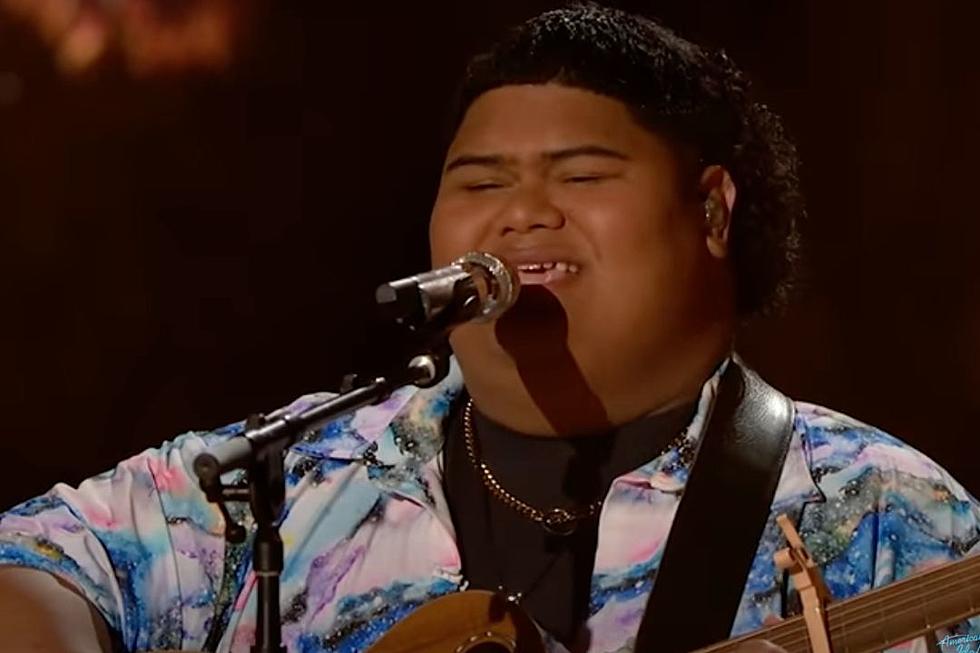 'American Idol' Winner Iam Tongi's Heartfelt 'I'll Be Seeing You' Is for His Late Dad [Listen]
YouTube
Iam Tongi battled his fellow Top 3 American Idol finalists Megan Danielle and Colin Stough in competition during the Season 23 finale on Sunday (May 21).
Ultimately, Tongi was crowned the new American Idol, and his first official single, "I'll Be Seeing You," shows why.
The acoustic-led song was written by Francisco Martin VI, and in it, Tongi emotionally sings of keeping the memories of a lost loved one fresh in his mind. The song is astonishingly genuine as he confronts the fears that go along with losing a special someone. The serene instrumentation and Tongi's voice make for an incredibly meaningful message.
"'Cause I'll be seeing you / Seeing you / Wherever I go / And I'll be / Be with you / Be with you / Wherever I'll go," he sings in the heartfelt chorus.
Although Tongi didn't write "I'll Be Seeing You," the vulnerable lyrics remind him of his dad, Rodney, who died just months before Tongi's American Idol audition.
"The meaning of this song to me is when you lose someone you love, everything that you should do with them reminds you of them," the contestant says in a video shared to social media. "My dad had kidney failure and he used to go to dialysis, and every single time we pass a dialysis place, 'Oh look, it's dad.'"
"I just want people to understand where I'm coming from and to hopefully love the music," he adds.
Tongi, Danielle and Stough all released new music going into the Idol finale: Danielle released a tune called "Dream Girl" and Stough released "I Still Talk to Jesus." Stough was first to be eliminated Sunday night, then Danielle, while Tongi goes home victorious.
The three-hour American Idol finale also included performances from country's Jelly Roll and Lainey Wilson, plus Ellie Goulding, James Blunt, Jazmine Sullivan, REO Speedwagon's Kevin Cronin, Kylie Minogue, Lauren Daigle, Pitbull and TLC. Judge Luke Bryan and mentor Keith Urban also performed.
Bucky, Scotty and More: See Where American Idol's Country Finalists Are Now:
These Country Singers Tried Out for American Idol But Didn't Make It!