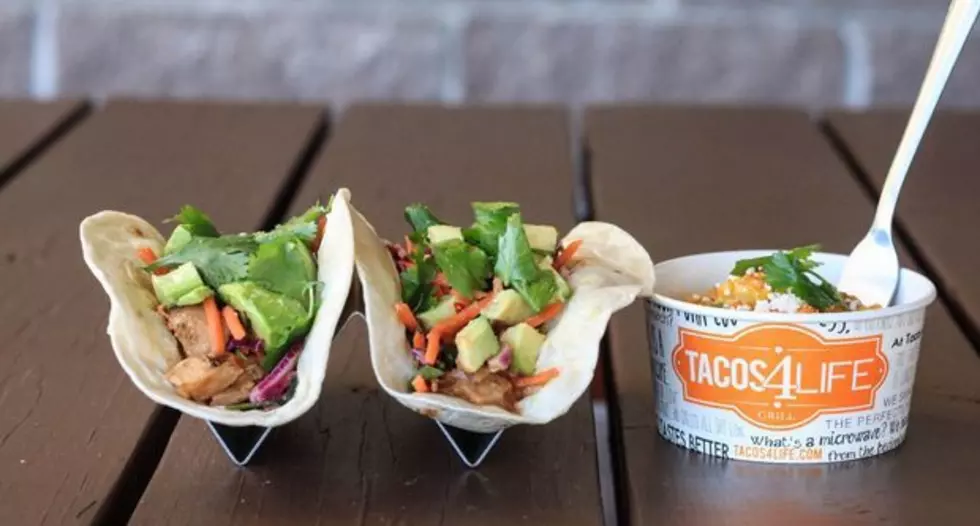 Is a Tacos 4 Life Grill Coming To Tuscaloosa?
Photo Courtesyy Tacos4Life.com
Will a Tacos 4 Life Grill soon be coming to Tuscaloosa? According to the company, it is a VERY good possibility!
The Arkansas based eatery announced yesterday, that it's seeking Franchise Opportunities in 4 states INCLUDING Alabama. Cities in Alabama which are being strongly considered by the company for expansion are: Auburn, Birmingham, Florence, Huntsville, Mobile, Montgomery, and Tuscaloosa.
What makes "Tacos 4 Life Grill" truly unique? Well, for every Taco, Quesadilla, Salad or Rice Bowl sold, Tacos 4 Life Grill donates 22 cents to Feed My Starving Children, a nonprofit organization that works to end childhood starvation. To date, the company has donated more than 2.5 million meals to charity.
Now, maybe you're asking yourself, "How much money do I need to start a "Tacos 4 Life Grill" franchise? The company says that Franchise Candidates "must have a combined liquid capital of at least $150,000 and a combined net worth of at least $600,000 to qualify financially."  Which is Chump Change to someone like Nick Saban!......ROLL TIDE!
In any event, it would be FANTASTIC if Tuscaloosa got a "Tacos 4 Life Grill"! The Food is GREAT, and their cause is a noble one! I'd LOVE to see a "Tacos 4 Life Grill" in TITLE-TOWN, USA!
For more on this story read HERE