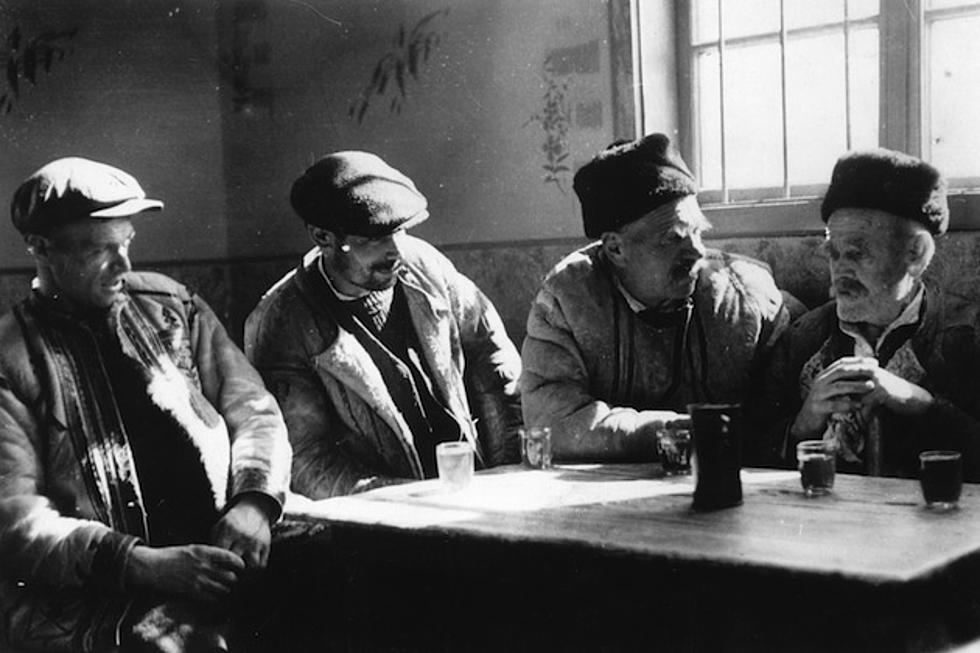 5 Timeless Cocktails to Drink with Dad this Father's Day
Getty Images
This Father's Day, dad doesn't want a fancy cocktail created by some ironically mustachioed mixologist wearing armbands and smelling of patchouli oil. He wants a man's drink. A drink that's mostly booze.
Like the kind he and his dad drank back before bars started serving $15 'Tinis with organically sourced ingredients and (good god) sugared rims. The "fanciest" his drinks ever got was from the almost always present orange-slice-and-maraschino-cherry garnish.
Serve any one of these classics this year and show dad he raised you right.
Over 100 years old, this classic cocktail highlights the joy of rye, and is enjoying a resurgence in popularity.

Maraschino cherry for garnish

Add ice to a mixing glass, add ingredients and stir until well chilled. Strain into a chilled cocktail glass. Garnish with the maraschino cherry.

Brought back from near obscurity by Mad Men, this drink started life simply as sugar, water, some bitters and any type of booze. Over time it's evolved into the recipe below. When mixing dad's, keep in mind that bartenders agree: A good Old Fashioned takes time. And dad deserves a good one.

2 ounces good whiskey (rye or bourbon, if you prefer)

Splash of soda water (optional)

Place the sugar cube in the bottom of a rocks glass. Top with the bitters and a splash of water. Muddle the sugar until it's completely dissolved. Add the orange slice and cherry (and a dash of the cherry's syrup) and lightly muddle. Fill the glass with ice and add the whiskey. Stir until combined. Top with a splash of soda if you like.

Basically a Screwdriver jazzed up with Galliano, a sweet herbal liqueur, this cocktail was incredibly popular in the 50's. Bring dad back to the beach parties of his youth.

Maraschino cherry and orange slice for garnish

Fill a glass with ice. Pour in the vodka and OJ and stir. Float the Galliano on top. Garnish with maraschino cherry and orange slice.

Refreshing and perfect for summer days, this has been nicknamed "Gin Lemonade". Nearly 140 years old, it first appeared in the 1876 edition of mixing legend Jerry Thomas' "The Bartender's Guide."

Some recipes call for sour mix. don't do it. Doesn't dad deserve fresh lemon juice?

3/4 ounce freshly squeezed lemon juice

Maraschino cherry and orange slice for garnish

Place gin, lemon juice, simple syrup and ice into a cocktail shaker and shake. Strain into a collins glass filled with ice, and top up with soda. Garnish with cherry and orange slice.

Before the scourge that has become the Anythingtini, there was the original martini. Simple. Elegant. And pure booze. It was the drink of choice for the businessman at lunch and the tired dad at home. Here's how it was meant to be made.

Olives or lemon twist for garnish

Place gin and vermouth in a mixing glass filled with ice. Stir (sorry Mr. Bond), until chilled. Strain into a chilled martini glass. Garnish with olives or lemon twist.